Student Survival Podcast Episode 21 – Sleep and Relaxation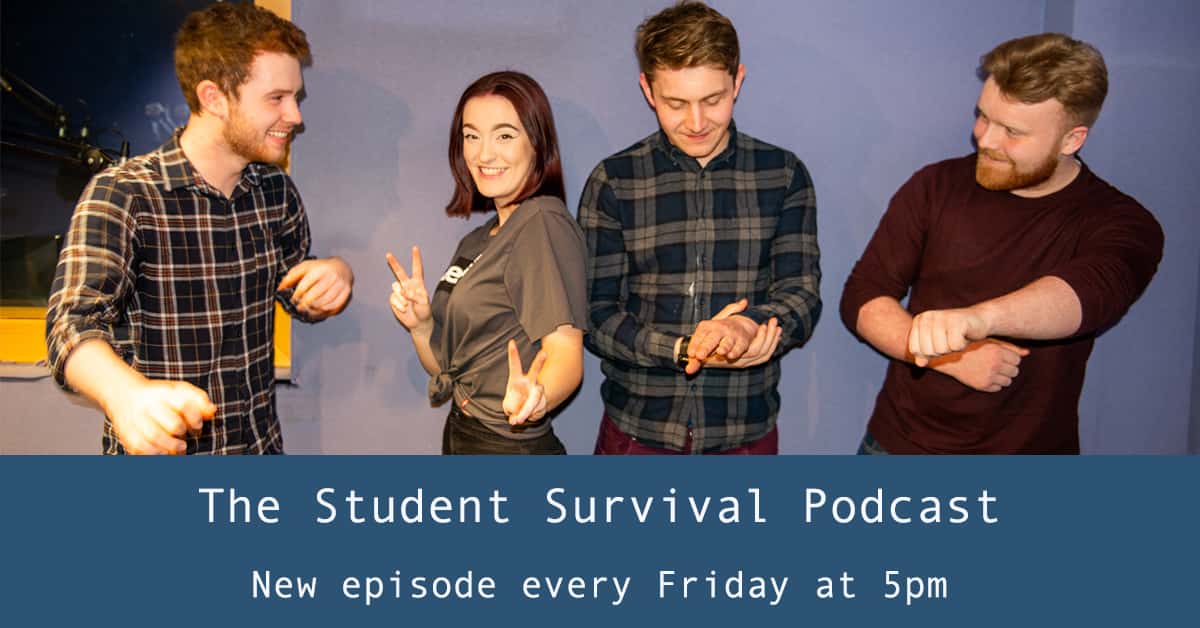 University can be a stressful time, there is the never-ending assignments and deadlines, the pressure to keep up appearances and maintain a social life and most importantly making sure to relax.
In this week's episode of The Student Survival Podcast, Jordan and Lucy discuss all things sleep and relaxation from learning to switch off from work, how much sleep they get on a school night and the joy of Redbull and coffee. There are also some funny sleepwalking/talking stories which guarantee fits of laughter. Check out the Student Survival Podcast across social media and wherever you get your podcast from.