Best podcasts by women, for women
19th February 2021
OVER the last couple of years, podcasts have become increasingly popular and it is estimated that about 7.1 million people in the UK listen to them.
According to Podcast Insights, as of January 2021, there are over 1.75 million podcasts available worldwide, covering a wide range of topics and hosted by a variety of people, from amateur enthusiasts to celebrities such as comedian Alan Carr and DJ Annie Mac.
However, there appears to be a considerable difference in the number of male and female podcast hosts.
In an article about the growth of women in podcasting, Podcast Business Journal said studies in 2018 had shown that only 22% of podcast hosts are female.
It's hard to determine why there is such a vast difference in the number of male and female podcast hosts – is it just that women simply don't really enjoy listening to podcasts? Or is there a deeper-rooted issue of women being under-represented within the podcast community?
In order to try and help boost the representation of female podcast hosts, we've pulled together some of the best female-hosted podcasts available, covering a range of different categories, from comedy and business to health and fashion.
Of course, even though most of these podcasts are primarily aimed at a female audience, we strongly encourage and invite any males to give them a listen too!
Comedy
Katherine Ryan: Telling Everyone Everything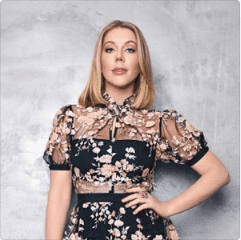 In her podcast, the queen of comedy, Katherine Ryan, covers a whole range of subjects, from romance in lockdown and the latest celeb dramas, to pyramid schemes and parenting.
Each week, she also reads out letters from her listeners, which are just as wacky and wonderful as she is.
You can listen here.
Mayim Bialik's Breakdown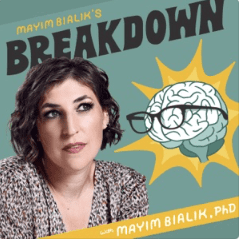 In her podcast, Big Bang Theory actress and neuroscientist Mayim Bialik, focuses on removing the stigma surrounding mental health in a lighthearted and fun way.
She combines her academic background and personal experiences to encourage an understanding of the mind and body connection.
Previous guests include comedian Leslie Jordan, YouTuber Grace Helbig and fellow Big Bang Theory actor John Ross Bowie.
You can listen here.
Business
Girlboss Radio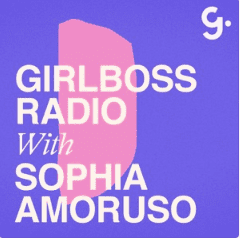 In this podcast, Nasty Gal founder Sophia Amoruso goes into depth about what it takes to build and maintain a successful career and grow a business.
Covering topics from building a brand and safeguarding your finances, to work-life balance and resetting your priorities.
Previous guests include Netflix CMO Bozoma Saint John, socialite Paris Hilton and finance expert Nicole Lapin.
Fashion Journalism student, Brittany Heeley, says: "I love hearing about other people's career journeys, particularly those who work in the industry I want to work in. It's really good to learn from their experiences".
You can listen here.
The Winging It Podcast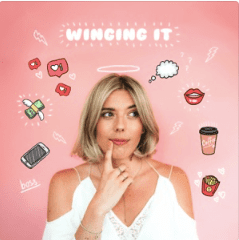 Founder of Sassy Digital, Lucy Hitchcock teaches you how to build, maintain and own your career, even if you feel like you have no clue what you're doing! This podcast helps you to prioritise your own wellness , as well as identifying what success means to you.
Previous guests include fashion and lifestyle photographer Lydia Collins, actress Elysia Wren and fashion brand consultant Elizabeth Stiles.
You can listen here.
Health & Fitness
That's So Retrograde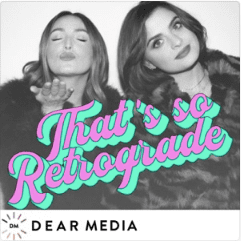 Elizabeth Kott and Stephanie Simbari host this podcast all about wellness trends before they hit the zeitgeist.
They offer advice and tips to their listeners with the help of experts within the fields of health, beauty, astrology and beyond.
Previous guests include singer/songwriter Rachel Platten, ancestral coach Ash Jones and digital habits coach Tommy Sobel.
You can listen here.
Food For Thought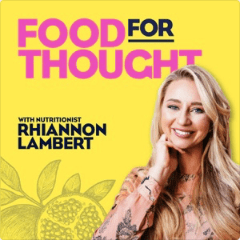 In this podcast, leading nutritionist Rhiannon Lambert, equips listeners with all the evidence-based advice they need on how to live a healthy lifestyle.
She is joined by experts in the world of wellness, to help differentiate from fact and fiction and become the healthiest versions of ourselves.
Previous guests include gut health specialist Kaitlin Colucci, trainer Stef Williams and pharmacist Dr David Hamilton.
You can listen here.
Society & Culture
PLT: Behind Closed Doors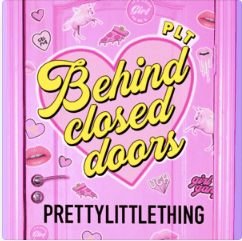 In this podcast, Pretty Little Thing's social media executive Nat O'Leary, chats to some of the most inspirational entrepreneurs and influencers of today about a whole range of topics, from dating and dealing with grief, to body diversity and the pros and cons of social media.
Previous guests include YouTuber Anastasia Kingsnorth, makeup artist MMMMitchell and Love Island star Molly Mae.
You can listen here.
The Girls Bathroom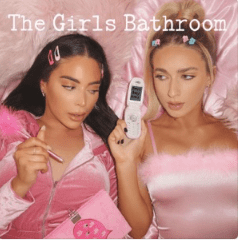 In their podcast, YouTubers Sophia Tuxford and Cinzia Zullo, chat about all things girly, from boy troubles and feeling lonely during lockdown, to friendship fallouts and feeling 'behind' in life. The girls bathroom is always full of girly chat and gossip, hence the podcast name.
Fashion Journalism student, Yasmin Defty, says: "I enjoy listening to The Girls' Bathroom because it's interesting and fun to see if some of the scenarios discussed have been similar to the situations I've been in. It's just like listening to your friends and who doesn't love a bit of girly chat? I definitely miss girl talk now because of covid, so it's fun to listen to the podcast".
You can listen here.
Fashion & Beauty
Beyond The Beauty with Bobbi Brown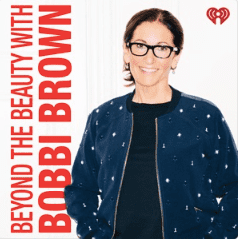 In this podcast, renowned makeup artist Bobbi Brown, explores the beauty industry by reflecting on her own experiences and chatting to some of the biggest names in the world of beauty.
Previous guests include Summer Fridays founder Marianna Hewitt, celebrity makeup artist Mario Dedivanovic and dermatologist Dr Howard Murad.
You can listen here.
Designer 2 Designer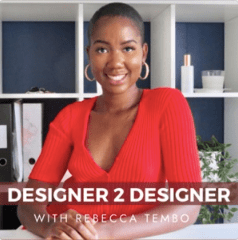 In her podcast, fashion designer Rebecca Tembo, gives tips to start-up fashion designers and entrepreneurs about anything and everything in regards to running a business, from finances and start-up challenges, to brand building and manufacturing.
Previous guests include Rozana LDN founder Jade Egemonye, Velviere co-founder Jide Onwuazor and Elicit Swim founder Candy Cooke.
You can listen here.
What are your favourite podcasts to listen to? Let us know @SRNewsNow!