Drag Race UK song takes the nation by storm
19th February 2021
'Bing, Bang, Bong, UK Hun?'
These are lyrics of the song that has been stuck in all of our heads since last week, when the contestants of RuPaul's Drag Race UK performed the repetitive but fun bop as part of a challenge.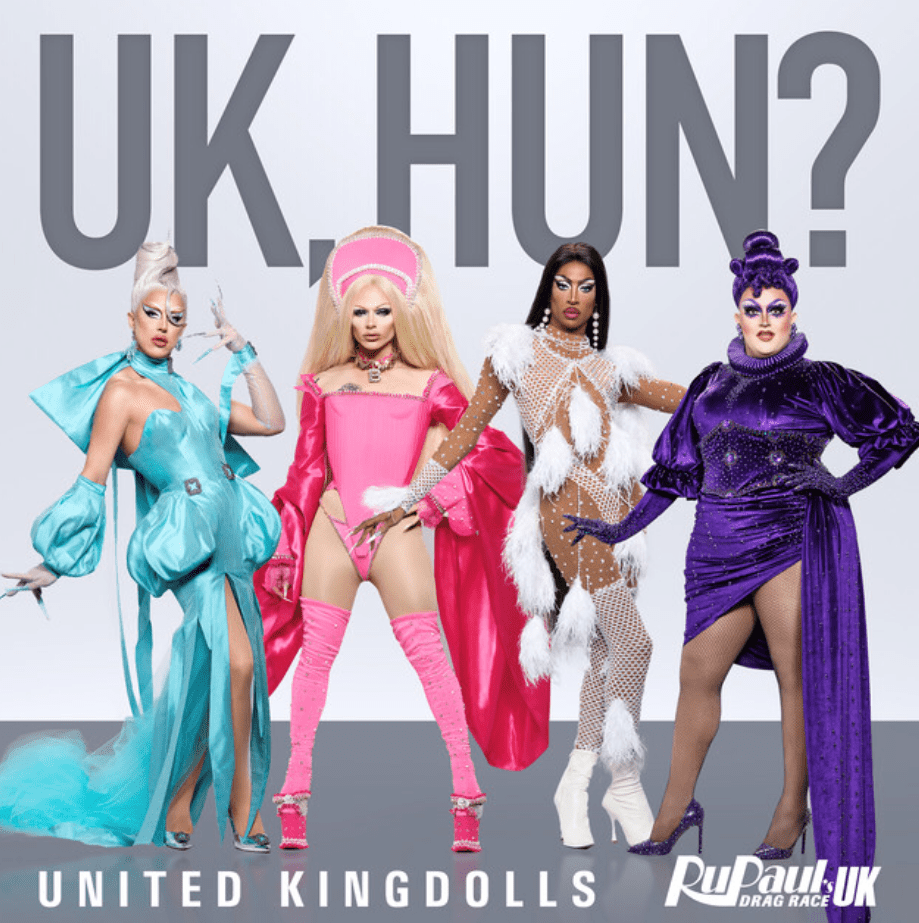 The fifth episode of season two saw the queens compete for this week's coveted 'Ru Peter Badge' in a challenge named 'Ruru-vision' – a pun on Eurovision. The queens were separated in two groups and had to name themselves, to which they came up with Bananadrama and United Kingdolls.
Each group performed 'UK Hun?', with the same catchy chorus, to RuPaul and fellow judges, (Michelle Visage, Graham Norton and MNEK), but with different verses for each queen.
It was instantly clear that United Kingdolls (made up of A'Whora, Tayce, Bimini Bon Boulash and Lawrence Chaney) were the winners of the challenge, as the choreography and the rap verses really delivered in a way that Bananadrama's version did not. Bimini Bon Boulash's verse, specially the line 'Don't be scared to embrace the femme, whether you're he, she or them', has been applauded for its content regarding femininity and people who identify as non-binary. Because of this, Bimini is now being looked at as a potential winner.
But what no-one expected was how successful United Kingdolls version of 'UK Hun?' would be. Almost immediately, the song entered the charts highly. Firstly, it placed the top spot in the British iTunes Charts, and then reached number four on the Official Big Top 40.
Personally, we are absolutely obsessed with the tune and hope it continues to climb and take-over all of the music charts.