Tickets on sale: Maximo Park to headline Newcastle Weekender
11th April 2016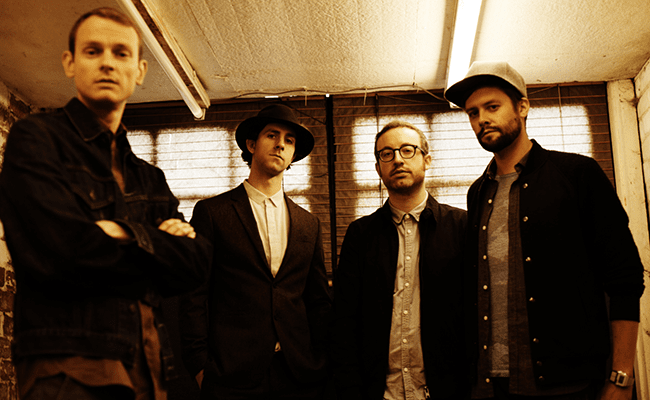 North East indie pop favourites, Maximo Park, will be returning to their home turf in July as they have been confirmed as the headline act for the second day of the outdoor live music spectacular in Newcastle.
The band, famous for their high-octane live shows, will be joined on stage for the expected sell-out all day event on July 31 alongside 90s indie stalwarts LUSH, Public Service Broadcasting, Teleman, Fear of Men and Warm Digits.
Maximo Park, led by Billingham-born frontman Paul Smith,  have said they can't wait to return to their native North East and promise to deliver one of their most memorable performances yet in front of a home crowd.
They said: "It's been a dream of ours to headline a big outdoor gig in the heart of Newcastle city centre and now, after celebrating our 10th-anniversary last year, we get to fulfil that ambition at the height of summer.
"I hope there will be a celebratory atmosphere on Times Square because there are some excellent bands on the bill, and we intend to put on a great show."
Maximo Park emerged in 2005 with early hits that included Apply Some Pressure and Going Missing, the band sold 500,000 copies of their debit album A Certain Trigger and carved out a live reputation that placed them as one of the UK's most exciting acts.
Tickets for Maximo Park at Times Square go on sale Wednesday April 13, and are priced at £35.75 per ticket, and can be purchased here.
Ocean Cooer Scene will be performing the day before Maximo Park on Saturday July 30 for day one of the weekender. A limited number of tickets remain available here.