Kingdom Keepers: Disney After Dark
25th April 2016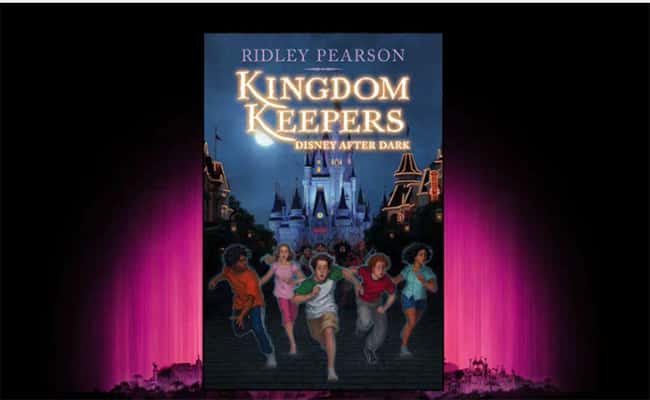 For anyone who has ever wondered what happens after the lights go out and the gates close at Disney World in Florida, this is for you.
The Kingdom Keepers, written by Ridley Pearson, takes us on a magical adventure through all the Disney parks as the protagonists fight to save the magic, and the world.
The plot focuses on five all-American teens from Orlando: Finn, Willa, Charlene, Maybeck and Philby, who are chosen as Disney Interactive Hosts (or DHI's for short) holographic hosts to guide tourists through the park. But little do they know, they weren't chosen just to act as hosts.
At night the five heroes are teleported into the park in their hologram forms to battle back against all the famous Disney villains, collectively named the Overtakers. The Overtakers not only wish to take over the parks but to eliminate all the magic and wonder tied to Disney then, they plan to take other the world. The Kingdom Keepers cannot let that happen.
Also introduced is the mysterious Amanda Lockheart and Jezebel or 'Jez' for short. Two girls who seem to be friendly with the main characters but do they have darker agendas?
Each book focuses on a particular Disney park and the focus of the first book is the Magic Kingdom. It is described in great detail what the park looks like, such as Cinderella Castle being bathed in the moonlight, Main Street USA packed full of people or abandoned, the dark, cold underground of Pirates of the Caribbean.
To me, these books provide a sense of wonder I had as a child. I often dreamed about what the characters did after the gates closed and these books provided an answer to those thoughts.
I'm a dreamer, what can I say.
So can our five heroes save the Magic Kingdom and the world?
Find out in next week's review Kingdom Keepers: Disney At Dawn