Kasabian Rock Newcastle
25th November 2017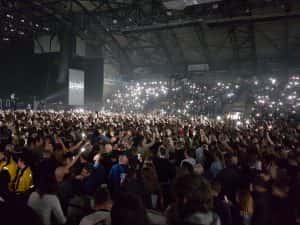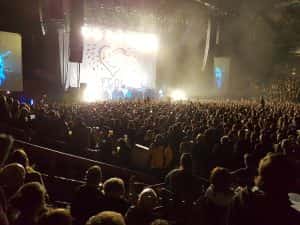 Kasabian opened their 'For Crying Out Loud' tour at Newcastle's Metro Radio Arena.
A packed out arena took the noise level to 104 decibels at one point, creating an electric atmosphere.
Kasabian fan, Ben Thompson claimed: "it was the best gig I've ever been to, they were class."
The rock band performed new hits 'Bless This Acid House' and 'You're In Love with a Psycho'. As well as their classic anthems in 'Fire' and 'Empire'.
Lead singer Tom Meighan, lifted the crowd from the beginning, when running on stage and jumping in the air to perform the first song.
In my opinion the sound was of great quality echoing around, but the performance made the show.
It was evident the band themselves enjoyed the show as during the performance lead guitarist Serge Pizzorno shouted: "Newcastle, can we just play here every night."
Next the Leicester lads head to Scotland, hoping to produce simple atmosphere to Newcastle.