Steps '20 Year Anniversary' Concert Review
4th December 2017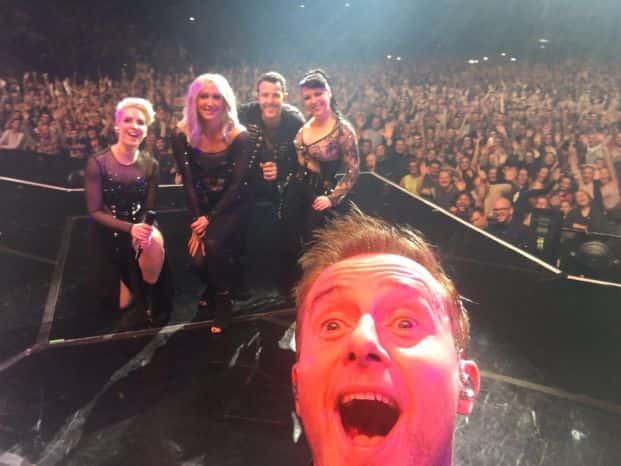 Steps' much anticipated 20-year anniversary show stomped into Newcastle on November 20.
Their return was a sequined spectacular with all the classic 90's/00's flair we all appreciate from their early days.
Before Steps hit the stage, 90s Dutch Pop sensation Vengaboys performed some of their greatest hits to an almost full arena. In itself, that is quite an achievement, considering most concerts I have been to, the support acts have never packed out the arena before the main act. But this is Newcastle and frankly, we like to party. Their performance is also not to be missed — full of the pop party hits we love, and covers of newer songs.
Newcastle we knew you wouldn't let us down – WHAT an unforgettable night, we had such so much fun with you all #PartyOnTheDancefloorTour pic.twitter.com/oLr9f7NW3a

— Steps (@OfficialSteps) November 20, 2017
Then came Steps, to continue the party with us.
Admittedly, the opening was a little strange. In an almost 'cult-like' fashion, the members of Steps walked down the aisles in Red Riding Hood-esque capes with fire torches. That said, it did look quite amazing — as confusing as it may have been.
They opened the show with Scared Of The Dark, and followed that throughout the rest of the show with a mix of their classic pop hits and new songs, such as 5 6 7 8, Better The Devil You know, Story Of A Heart and more.
It was fantastic to see them still perform all the dance routines that we know and love, with the entire crowd joining in.
The concert showed just how talented Steps are, as they performed live the entire time. It was an unforgettable show.
I must also give kudos to the crew for the staging and costumes as well, which were incredible throughout.
Their next Newcastle show is Tuesday December 5, and if you're going, make sure to get there as early as possible to get through security checks… you really don't want to miss that Vengaboys performance either!