ALBUM REVIEW: Marmozets – Knowing What You Know Now
5th February 2018
The much awaited Marmozets album landed on January 26, 2018 and what an album it is.
The Yorkshire family band released their first album, The Weird and Wonderful Marmozets, way back in 2014 and it reached 25 in the UK album charts. Marmozets then took a couple of years out due to the lead singer, Becca's knee operation and in August 2017 they dropped a new track, Play and also toured seven dates around the UK, including Newcastle at Think Tank (which was amazing) as a little warm up before their bigger October tour. So was the album worth the wait? YES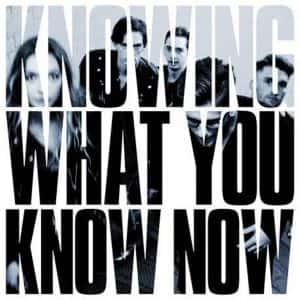 Knowing What You Know Now is what can only be described as awesome. They have still kept their old school Marmozets tone but have incorporated new styles of 80s math-rock vibes to it. The first four tracks, including Play and recent single Habits are filled heavily with guitar riffs, heavy bass lines and harmonies.
By track five, the guys slow things down a bit with ballad-styled track Insomnia, a song that kinda makes you want to relax. Something totally different to what we're used to, until the two seconds of heavy guitar strums at around the one minute mark and towards the end of the song bring back those original Marmozets vibes.
Things then start to pick back up in with tracks such as Lost in Translation, which includes all the talents that the Marmozets. From heavy guitar riffs, harmonies, enhanced vocals and epic screams to track Like a Battery, which features harmonies from Becca and Sam, honky-tonky style piano chords which match Becca's vocals perfectly and catchy arpeggios throughout.
The album ends on a more steady pace with Run with the Rhythm, with heart rendering lyrics that will really touch you. This album has been 100 per cent worth the wait, 10/10 from me.
Favourite tune: Suffocation
They will be in Newcastle this Friday at Riverside. Tickets are still available to buy here