Upcoming film festival brings international prestige to the North East
8th March 2018
This Easter, the North East is holding its first international film festival.
Newcastle International Film Festival is taking place across venues in Newcastle and Gateshead from March 28 and will feature world premieres, a celebration of local talent, world cinema and LGBTQ films.
The first event is the Ladies Who Mean Business Luncheon, which will be held at the Assembly Rooms on Wednesday March 28 featuring a panel discussion with influential women from business, film and finance who work on a national and international stage.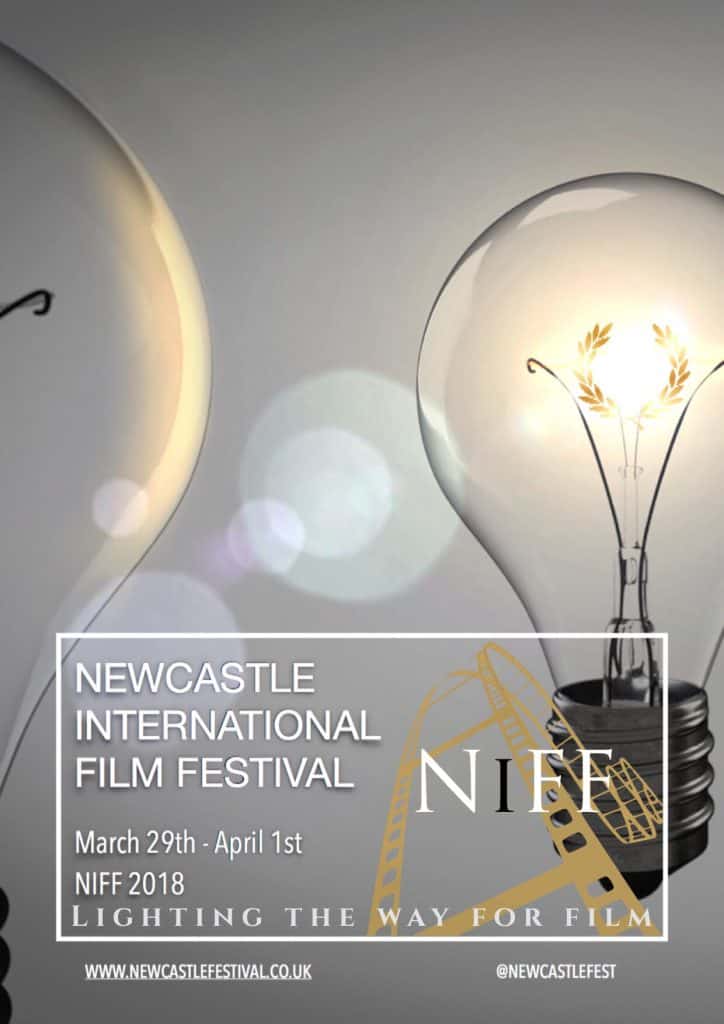 Speaking to Northern Lights, the festival president Jacqui Miller-Charlton told us about the importance of this event and how it fits into the ethos of the festival.
She said: "The film festival aims to celebrate inspiring women, 100 years since women were first given the vote in the UK.
"I am a business ambassador for the Government's equalities commission, and I take that role very seriously. But we can only do the right thing if both genders work together, and it's very important that we take men with us on that messaging. The festival itself is about equality, inclusivity and diversity."
The full programme is set to be announced very soon, so keep an eye on Northern Lights for all the details. But a number of events and screenings have already been announced:
There is a world premiere for Urban And The Shed Crew, a British independent drama directed by Candida Brady starring Richard Armitage, Anna Friel and Charlie Heaton of Stranger Things fame.
There will also be a UK premiere of This is Everything: Gigi Gorgeous, a documentary which first premiered at the prestigious Sundance film festival, which chronicles the gender transition of popular figure Gigi Gorgeous.
https://twitter.com/North_LightsNE/status/969324108537303042
Other events include a screening of Get Carter and a Q&A with director Mike Hodges. There will be a midnight screening of George A. Romero's classic zombie horror, Night Of The Living Dead, and a screening of Doomsday with a Q&A from the director; Newcastle's very own Neil Marshall.
There will also be plenty of other famous faces from the North East and beyond.
Others in attendance include filmmakers Peter Flannery, Candida Brady and Toru Tokikawa. As well as Caroline Goodall, Craig Conway, Richard Armitage, Denise Welch and Jill Halfpenny.
The festival's president was also keen to stress how the film festival is not just for Newcastle, but the whole region, when she said: "This is a festival for all of the North East, and that means as far down as Yorkshire and as far up as Cumbria. We consider the wider North East to be very important in what we're trying to achieve.
"We recognise the great work that's happening within film schools at Sunderland University and we'd very much like Sunderland to be part of the festival. I'm not interested in what colour shirt you wear on a Saturday. I'm interested in the North East as a region, putting our best foot forward and showing the world what we can achieve when we work together as a region"
Speaking at a recent press launch, other key figures spoke to Northern Lights about the project.
North East native Craig Conway, who has starred in The Descent and Vera Drake, told us about his enthusiasm for the festival: "It's something we've wanted to do for a long time.
"Especially because most of us who started off here have had to leave the region to start a career, and this is entitling people like myself to come back and be part of something the world can take part in. I love seeing what the regional talent have contributed."
Garen Daly, an American film producer who is based in Boston, has been appointed festival director. As the director of the Boston Science Fiction Film Festival, he has experience of working on such high-scale events.
https://twitter.com/North_LightsNE/status/969338181824012288
He has been impressed with the creative talent of the North East, and was keen to stress the importance of the history and culture of the city. He said: "Newcastle is such an interesting and intriguing town. There is a burgeoning and smart independent filmmaking community here."
"One thing that I really think is going to come out pretty well, is that the Mining Institute has a whole cache of glass slides from the 1880s and we're getting them restored. These are photographs that were done before film.
"One of them is called Streetlight, which is going to be all these scenes of Newcastle in the 1880s. Another one is going to be called This Grafting Life, which is all about work life. We're getting someone in to talk about how important Newcastle was to the industrial revolution."
Here's our map of all the Newcastle venues taking part:
Northern Lights will be providing comprehensive coverage of Newcastle International Film Festival, so watch this space for more information.
For the full programme and how to buy tickets, visit their website at newcastlefestival.co.uk