Preview – Menopause: The Musical
9th April 2018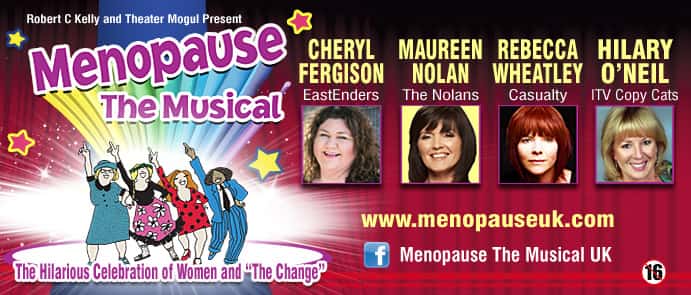 An army of hormonal women are ready to rage on stage in Newcastle this May, as the hilarious 'Menopause: The Musical' is back after four successful UK tours.
The spectacular singing and dancing comedy celebrates women and the changes they experience. Including innuendo-filled re-makes of hit songs from the 60s, 70s and 80s; from chocolate binges, night sweats and frustrated feelings, these females will have you in stitches of laughter.
It begins when four women, who have nothing in common, bump into each other at a department store. However, that soon changes when they spot a raunchy black-lace bra on sale. The women bond over hot flushes, mood swings, weight gain and lack of sex or, for some hormonal women, too much sex.
They realise that every women has to go through the change at some point in their life so, rather than dwelling, the feisty females have fun and uplift one another.
The show stars some famous faces including Cheryl Ferguson, who played Heather on EastEnders, Maureen Nolan and Rebecca Wheatley, who played Amy Howard on Casualty.
The musical on opens 10 May 2018 at the Tyne Theatre & Opera House