Catfish and the Bottleman – The Balance: album preview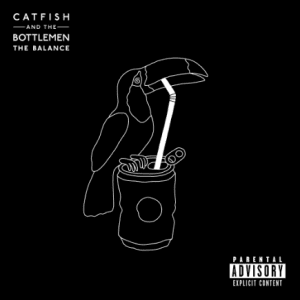 Catfish and the Bottlemen, consisting of Van McCann, Benji Blakeway, Johnny Bond and Bob Hall, formed in Llandudno in 2007 and since releasing their debut album 'The Balcony' in 2014 have only known success.
Fans of Catfish and The Bottlemen have been anticipating an album since the band released their second 'The Ride' in 2016 and many are pleased to find that the band is making a comeback.
Catfish and The Bottlemen will be releasing their third album 'The Balance' on April 26. After making a comeback in January by releasing the first single from the album 'Longshot', fans have been eagerly waiting to hear new music from them and the hype has only increased after they released the second song 'Fluctuate'.
It seems fans of the band will be pleased with their new music as the two songs that have been released has kept the usual Catfish and the Bottlemen sound that listeners have grown to love, however, the tracks also have something fresh about them.
The album art for the 'The Balance' is similar to their previous album, maintaining the theme of a black background with a simple white drawing, giving all of their album art a distinct minimalist style.
After releasing their debut album 'The Balcony', Catfish and The Bottlemen have gained popularity over the years and have been played frequently on a variety of radio stations and this only increased after their second album 'The Ride' was released.
We can only hope that 'The Balance' and the future has the same success for the band, as we eagerly await new music.
The Balance will be released on the April 26 and Longshot and Fluctuate are available to both purchase and stream now.