Preview: Cold Pursuit
25th February 2019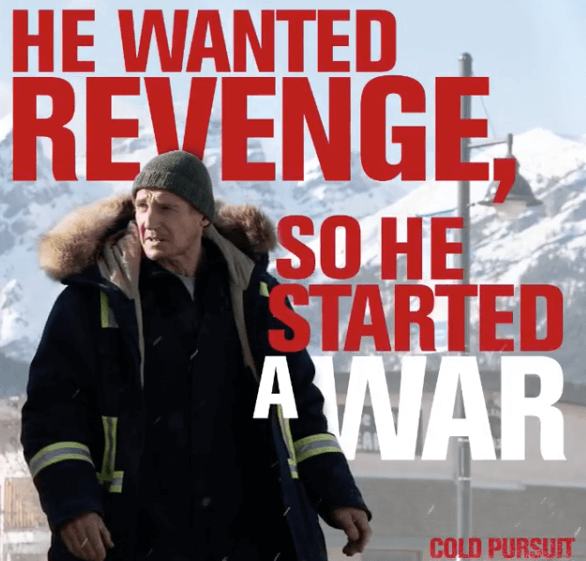 Credit: Instagram
I'm guessing the bad guys in Cold Pursuit have never seen Liam Neeson in the Taken Films: if they had, they would know not to kill his son.
The film follows Neeson's character, Nels Coxman, who lives quietly as a snowplow driver in a town in Colorado and has been awarded the 'Citizen of the Year' award. Unexpectedly, he is called to a murder scene – the victim, his son.
Using his very particular set of skills he has gained over a very long career, he will use his snow plow to find and kill the people responsible for the death of his son.  Unknown to the local authorities, who are trying to put a lid on an unravelling turf-war, the person who is ultimately responsible for it is one of their own people.
Credit: GIPHY
Although the film is categorised as a drama, it seems to have a comedic value to it as well. One of the bad guys threaten to cause harm to a hotel receptionist, saying:
"Do you have any idea what I can do to you… On Tripadvisor?"
The film itself actually has received a good review from the likes of Rotten Tomatoes, with a 73% rating and a 60% audience score. In addition to this, 76% of Google users also like this film, indicating that this is likely to be an entertaining – if not too challenging – watch.
On that note:
Credit: GIPHY