Preview: Godzilla is back in King of the Monsters!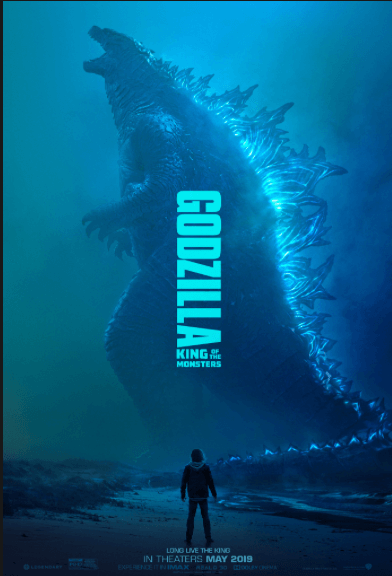 Godzilla: King of the Monsters is set to be the biggest royal rumble on the cinema screen this year!
It is the third Godzilla film to be made by a Hollywood studio, the first being the awful 1998 version starring Matthew Broderick; the second being the 2014 reboot starring Bryan Cranston, to which King of the Monsters is a sequel.
The film is also the third instalment of Legendary studio's 'MonsterVerse' with the 2014 Godzilla  and 2016's Kong: Skull Island being the other films in the sequence so far.
Though the Japanese studios had a successful run of over 30 Godzilla films and spinoffs, it has been difficult for Godzilla to crack the American markets, despite the country's love affair with monster and disaster movies.
This time, Godzilla is joined many more of Toho studios' creations, such as Mothra (a giant moth), Rodan (a pterodactyl creature) and Godzilla's nemesis, King Ghidorah (a three-headed alien dragon).
From the trailer, the film follows in Toho's footsteps, sticking to the canon that not all the Monsters are here to destroy Earth: there are many factions in the MonsterVerse, including Earth Defenders, Alien invaders, Mutants, and the Global Defence Force.
The film will rely heavily on CGI, rather than the old-fashioned way of people in rubber suits fighting. This means we're in for some great action shots (as seen in the trailer below) and this looks like Godzilla at his destructive best.
Of course, the film will also star people: Charles Dance, David Strathairn, Kyle Chandler and Sally Hawkins will all appear in support of the main event – the monster royal rumble of the year!
The film will be released on May 31, 2019. For all those leaving the cinema wanting even more, a sequel, Godzilla Vs King Kong, is already scheduled for a 2020 release.