Preview: Rocket Man trailer
25th February 2019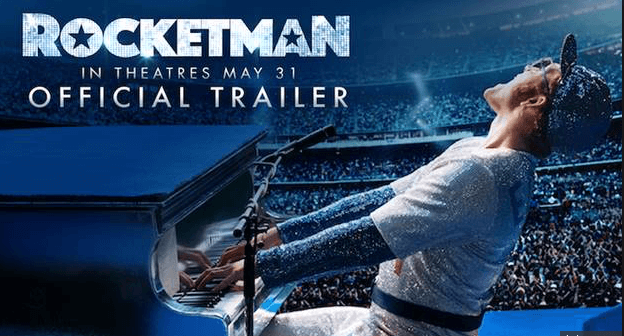 As Bohemian Rhapsody, detailing the story of the rock band Queen and its charismatic frontman, Freddie Mercury, comes to the end of its high box office-grossing run with a clutch of awards, music fans only have a short while to wait before another British megastar gets a turn on the big screen. This time it's Elton John in Rocket Man.  Dexter Fletcher (who stepped in to help finish Bohemian Rhapsody) will direct.
Named after one of Elton's most famous songs, the film follows the star from his origins (as Reginald Kenneth Dwight) from tentative homespun songwriting to international stardom. The film is also to explore the nature of fame and identity and the issues they spawn, from industry pressures to sexuality, drug addiction and depression.  It also looks at how he created the character of Elton John, including the outrageous outfits he wore to make sure he was centre of attention.
Taron Egerton stars as Elton John. Egerton has previously been in the Kingsman films, even starring alongside Elton John himself in 2017s Kingsman: The Golden Circle. Egerton, who will perform several songs during the film, is no stranger to performing them; he sang I'm Still Standing in the film Sing in 2016.
Other cast members include Richard Madden, who plays Elton's manager John Reid, and Jamie Bell, who plays Bernie Taupin, Elton's songwriting partner.
The film will be released in Cinemas on May 24, 2019.