Review: The Kid Who Would Be King
27th February 2019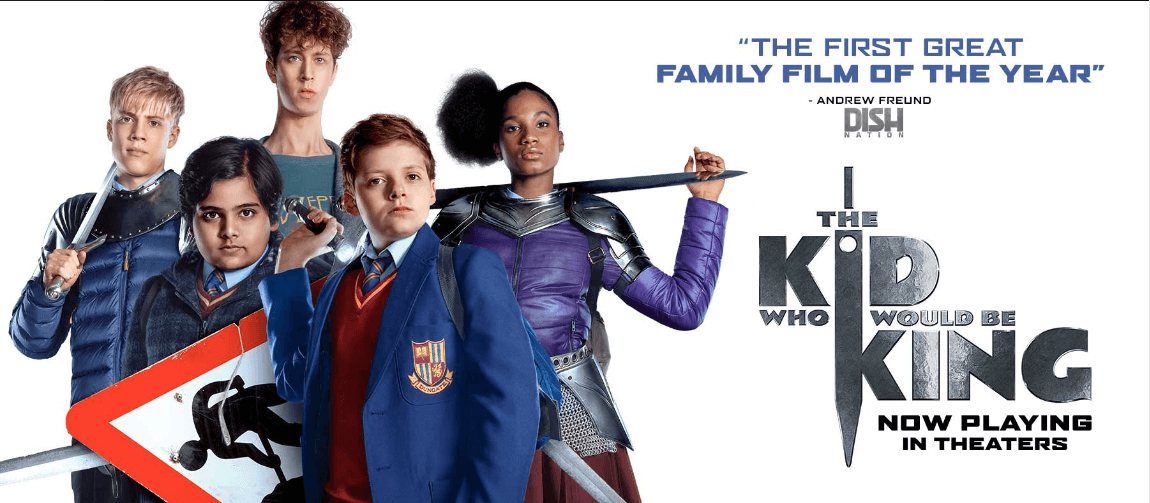 The Kid Who Would Be King is a joyful adventure romp.
Director Joe Cornish (Attack the Block) brings us a film about a schoolboy, Alex (Louis Ashbourne-Serkis), who, after having a run-in with some bullies, ends up in a building site were he finds the legendary sword Excalibur.
He begins to realise he may be the once-and-future king Arthur and, with his friend, Bedders, and bullies Lance and Kay, he goes on to find his father in Cornwall.
The film seems timely. Alex's visions of a leaderless Britain where everyone is enslaved seem to reflect the current political climate. The search for his father seems to show it does not matter where you come from and, much like the round table of old, unity is possible, regardless of circumstance.
Morgana (Rebecca Ferguson), the screaming villain of the film, yells of her heritage and right to rule the kingdom and seems, eventually, to personify the inhuman monstrosity of autocratic rule as she turns to a fiery Dragon creature.
The film seems to lose a lot of its energy by the end but is a suitably fun watch for the whole family to enjoy.