Opinion: are original films dying out?
2nd April 2019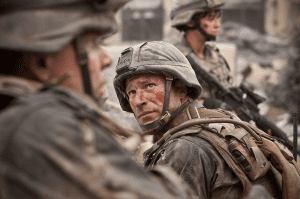 Feature Image Credit: IMDb
As the years go on, so do the numbers of reboots or remakes of great old films. So, does this mean that companies like Disney are running out of movie ideas?
It seems that good, one-off good films like Battle: Los Angeles are becoming less and less frequent and the most anticipated films are sequels like Avengers: Endgame (2019) or remakes and reboots like RoboCop (2014) or Aladdin (2019).
Hey, I'm not going to lie – even if it sounds contradicting – some movies do need an extra film or two to tie up the entire lore of the franchise: The Incredibles 2, for example.
The first one (The Incredibles) was released all the way back in 2004 and the sequel to that was only released last year (2018)! For that entire gap we had to endure a 14 year wait to see the fate of the Parr family when the Underminer was revealed at the end of the first movie, leaving us wondering with many questions.
And who could forget this moment:
Credit: Disney Pixar 
However, I still feel like movie companies are attempting to rake in every last penny they can make out of a dying franchise.  An example of this is Toy Story 4, the latest instalment of a series that was a childhood favourite of mine.
I really don't understand, creatively, why they would try to make a new film.  The third one, for me, closed the story perfectly: Andy went on his way to college and our beloved toys were in the hands of a caring little girl (Bonnie) and they should have left it at that.
BUT NO, it feels like, even though they will have had to come up with a unique (and worthy) story plot for the movie, they are attempting to grab every single penny they can before they declare themselves done with the beloved franchise.
Okay, I'll stop hating on Disney now (until later) as it's not only them that are making reboots or remakes. The likes of Warner Brothers, Marvel and Columbia Pictures all remaking or rebooting certain films, like RoboCop (2014) or the Creed movies (2015, 2018) which are themselves spin-offs from the Rocky series.  Marvel are in a league of their own though: c'mon how many Spiderman remakes do you think people want?  First there was Toby Maguire, then Andrew Garfield and now Tom Holland!
And don't even get me started on the Fantastic Four remake.
Credit: GIPHY
Another thing I can't seem to wrap my head around (and I understand today's technology is a hell of a lot better than what it was 20 years ago) is we need remakes of classics like Dumbo, The Lion King, Beauty and The Beast and Aladdin. The story is going to go the same way that the original did, so you already know the ending of the film, so what's the point in going to see it again?
I'm not going to deny the fact though that I do LOVE disney films though, they're great! Some of my all-time favourites, such as Lilo and Stitch were made by them. C'mon we all have a bit of Stitch's personality in our own!
Credit: GIPHY
To answer the question in the title though, I do believe that original movies are dying – and it feels like a slow death at that.
Every year there are only a handful of films that are purely original, while the majority seem based on, or inspired by, a true event/story or a remake/reboot of a once great movie.
Even if the remakes, reboots and true story/event films are good in their own right, as some are (i.e. Hacksaw Ridge or Fighting With My Family), original ideas for movies seem to be pushed to one side and marginalised.  
I doubt this will change while the general public remain happy to spend their time and money on nostalgia binges, watching and rewatching these old, familiar stories.
Credit: GIPHY