Student Survival Podcast Episode 22 – The Christmas Break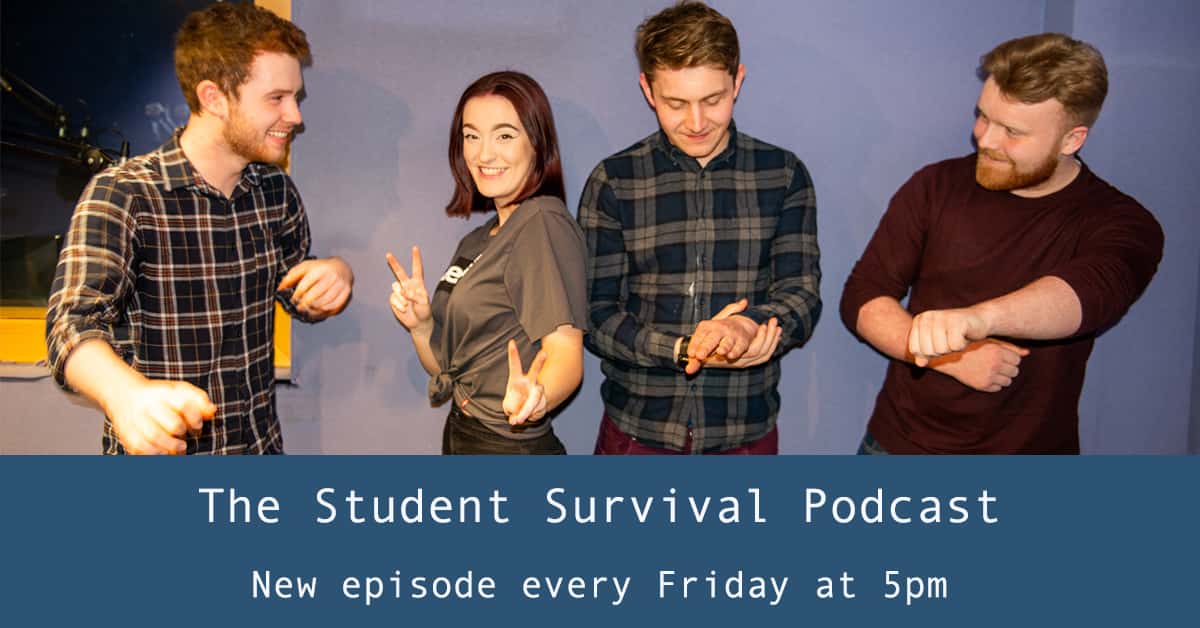 It's the most wonderful time of the year. There will be parties not hosted, marshmallows not toasted and a tonne of essays to write.
As the term begins to wind down and we all log out of Microsoft Teams for a well-earned mince pie and hot chocolate, Jordan and Lucy sit down and have a chat about what the Christmas break will be like for them this year. How many Christmas jumpers does Jordan have? How many productions will Lucy have to makeshift as the campus closes for the holidays? Don't forget to subscribe to The Student Survival Podcast wherever you get your podcasts from.