TV Review: It's a Sin
22nd February 2021
I've always classed myself as an ally to the LGBTQ+ community. I do whatever I can to support them and spread awareness on issues that they are affected by. But I have some gaps in my knowledge of certain topics, as I'm sure many of us do. One of the topics I felt I was clueless on was the AIDS epidemic, and specifically how it affected the LGBTQ+ community in the 80's.
It's a Sin was the education we all needed, as it shone a light on how horrific the AIDS epidemic was, the traumatic effect it had on so many lives, including being responsible for the deaths of millions of people across the world.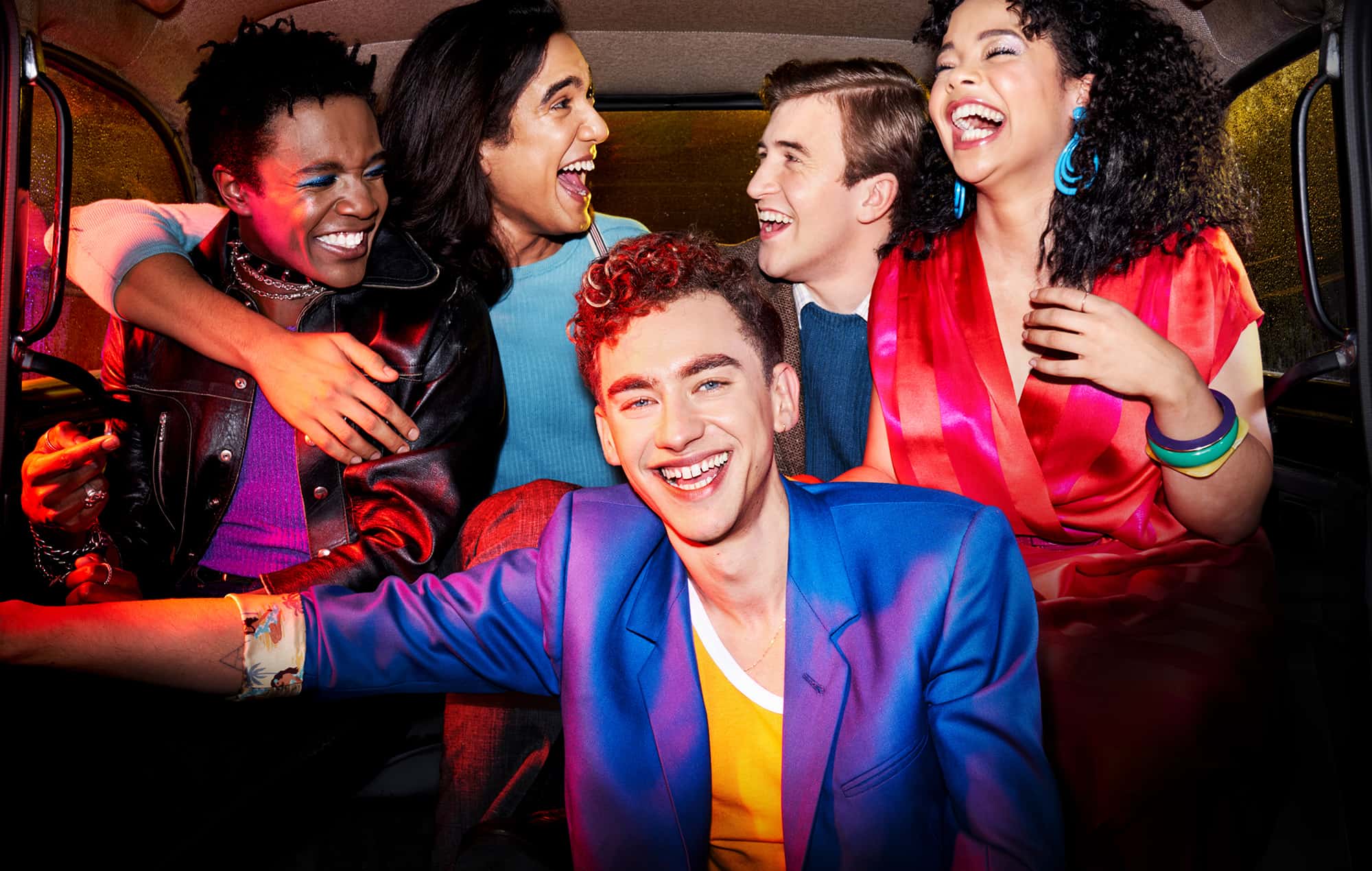 I'm no stranger to Russell T Davies' writing ability. I watched his series Cucumber back in 2015, which explored 21st century gay life. I have always spoken about how impactful although distressing Cucumber was (specifically episode six), so I knew what I was letting myself in for with It's a Sin.
Even though this is a written review, I actually don't think I could fully put into words how brilliant It's a Sin is. It is so incredibly heart-breaking (I bawled my eyes out throughout the entirety of the series) but the importance of what is addressed throughout is what we should all be focusing on the most.
Another aspect of the show that needs to be applauded is the character development. We as viewers were able to fall in love with these characters as they grew within the show. The difference of Olly Alexanders' character Richie, from the beginning of the show to the end, is a prime example of how Davies' has the excellence within his writing to make his characters multi-dimensional. Not only that, but teamed with the cast's exceptional and in-depth acting and delivery of harrowing scenes makes for a hard-hitting, real but marvellous piece of art.
I'm pretty certain It's a Sin won't be forgotten about any time soon, however we all should continue to spread awareness and educate others on many LGBTQ+ issues.  For more information on HIV and AIDS, please visit the National AIDS Trust website.
View this post on Instagram
You can watch both It's a Sin and Cucumber now on All 4.