Tyneside Cinema snatches up North East Equality Award for dementia friendly programme
8th November 2016
The Tyneside Cinema has won the North East Equality Award for its innovative programme designed to deliver a dementia friendly cinema going experience.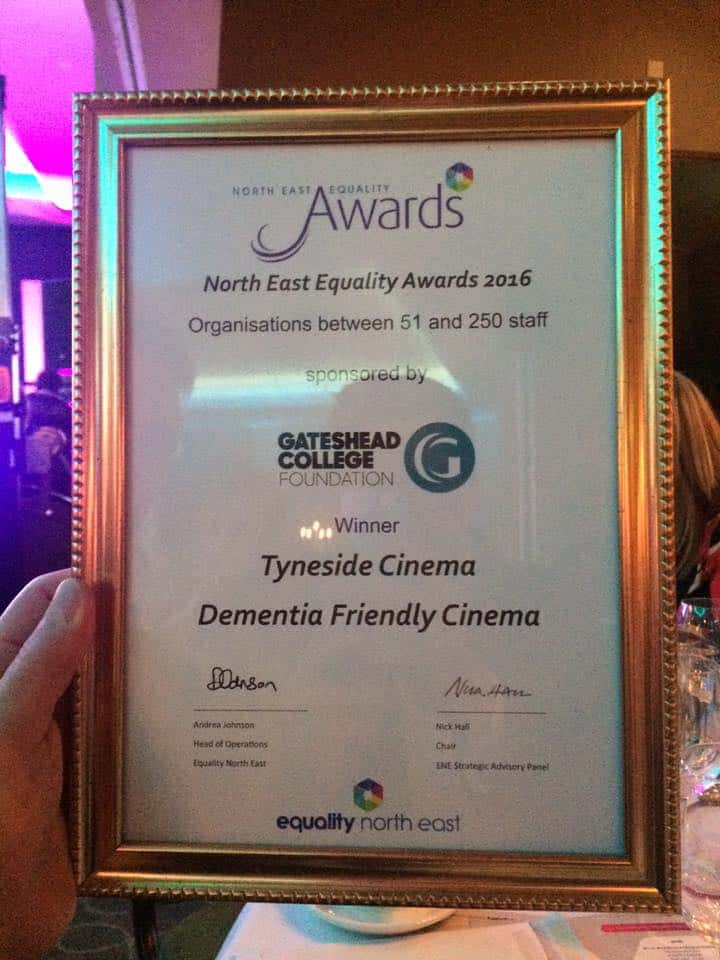 The Newcastle based independent cinema screens monthly musicals featuring its trademark friendly atmosphere and a number of specially trained staff also known as 'Dementia Friends'.
Audience Outreach Officer, Chris Anderson, explained that their crack team often have: "direct experience of Dementia in their family life or are involved in a care setting with relatives." This perspective helps them to make the screenings: "relaxed and fun, creating happy moments for carers and those living with Dementia."
In addition to receiving an award for their efforts, the initiative has been met with overwhelming success and enthusiasm from the public and caring communities in the region.
"The response from the public has been excellent, some audience members who knew very little about the dementia friendly cinema think that it is a fantastic idea when we explain what we do".
As for the future, Mr Anderson stated that: "The success of the pilot project last year enabled us to receive grant funding from the Ballinger Trust in May this year. This will allow the programme to run for a further 3 years as a fixed feature of the Tyneside Cinema's film programme."
To find out more about the project click on the link below:
https://www.tynesidecinema.co.uk/whats-on/dementia-friendly-cinema