The big vinyl revival
28th November 2016
In the past few years avid music fans have revived the vinyl market so it is once again considered a mainstream form of music.
According to The British Phonographic Industry, 2007 saw the markets lowest point ever with just 205,292 LP sales. This is a black hole level plummet considering 1994's 1,453,718 LP vinyl sales. Nevertheless, modern record stores will once again own a short fortune. In 2014 LP sales shot back up to 1,200,000 and modern bands are again expected to release their music on vinyl as well as digitally.
With 2015's top vinyl sales being Adele, Amy Winehouse and The Stone Roses the vinyl market has a visibly diverse range in custom – everybody wants to collect vinyl again. But what are the North East's prime spots for collecting vinyl?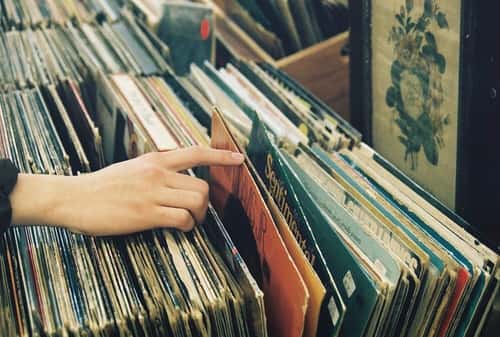 Tynemouth Market
You can find top rate second hand vinyl at any market but Tynemouth Market takes this to a new level. The market provides the answer to good quality, vintage vinyl. Almost all of the records inside Tynemouth Station have been span on previous players, yet play with minimal signs of previous ownership.
NL's pick: Blonde On Blonde, Bob Dylan, £8
Where: Tynemouth Metro Station, Newcastle Tyne and Wear
RPM Music
RPM Music is Newcastle's major secondhand vinyl store. The shop tends to stock most household names before 2000. The prices are slightly more than at market stalls but unlike market stalls, you won't have to worry about reducing Mick Jagger to a stutter. RPM also has a much wider selection .
NL's pick: Blue Album (1967-1970), The Beatles, £4
Where: 4 Old George Yard, Newcastle upon Tyne NE1 1EZ
HMV
The less quirky and often discredited music store is HMV. HMV has a constant stock of new and old records. HMV stocks up on anything from Skepta's Konnichiwa to a David Bowie box, you can almost always get what you go in for. The records are also brand new, meaning they aren't ever bad quality.
NL's pick: Is This It, The Strokes, £18
Where: The Bridges Shopping Centre, Sunderland
Reflex
Reflex is a good call for any fan of vinyl and is RPM Record's closest competitor. With just a short walk from RPM you will find a more modern selection of vinyl at a higher price. Similarly to HMV, Reflex usually has a fair stock of most known bands although the shop is more tailored towards the Indie genre. Perfect for fans of The Arctic Monkeys, Bon Iver and Catfish And The Bottlemen.
NL's pick: Submarine EP, Alex Turner, £8.99
Where: 23 Nun St, Newcastle upon Tyne NE1 5AG
Charity Shops and Thrift Shops
Charity shops are known for vintage cheap clothes and retro cheap vinyl. Not only do they always have a completely varied range of vinyl but you are boosting a good cause by buying it, will there ever be a better excuse to buy vinyl?
NL's pick: Let It Bleed LP, The Rolling Stones, £8.50
Where: Barnados – 150 Chester Rd, Sunderland SR4 7EY
Despite this sudden revival, let's hope cassette tapes stay as yesterday's mistake.