Review: GIRLS TRIP = Girls just wanna have fun ;)
4th October 2017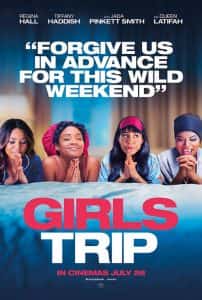 This is everything a perfect comedy should be, the jokes are funny, the actors are in the 2017 terminology killing it and you are entertained from start to finish. If you are a comedy fan whether male or female this movie hits the spot for us all. The trailer itself makes you say I want to see that but we all know a good trailer doesn't necessary mean the movie will be great. So knowing the producer is Will Packer who gave us ride along and think like a man collaborating with Director/Producer Malcom D. Lee (The best man franchise, Barbershop: the next cut) you know we were not going to be disappointed. It was about time we had a hangover type film with (black) ladies taking the main roles after all it is 2017.
The movie focuses on the four friends who have not seen each other in five years when they used to be really close. The movie is not for younger viewers, there is nudity, use of swear words, some violence, drug and sexual references.There's a whole scene where oral sex is graphically acted out on a fruit. Amongst all this the characters are presented as sweet and we can't help but relate to them. There is one who is career driven, one who is broke and hiding it from her friends and one who is completely out there but means well. The movie questions distance between friends and how that affects their relationship. It takes a look at jealousy and how we think our friends have the perfect life. The main character at the start appeared to have it all: the career and the perfect husband it later turned out that the husband is a cheat and she knows about it but is pretending for the public. It was the soft side of the movie where they find out he's cheating and they tell their friend about it and they want to help and support her.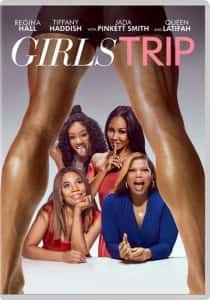 The movie sums up life pretty well. When we grow older we miss our younger days and in this movie the characters just wanted a wild night to relive the younger wilder days.As these women are in their forties and at different stages in their lives come together for an over the top weekend off.Although she was not the main actress: Tiffany Haddish who perhaps was the least famous of the cast. She has previously done the Carmichael Show and a role in key and Peele's Keanu. She absolutely nailed every scene, it was out there, bold, daring and she was confident and funny. It is hoped that someone recognises and we get to see her more in these kind of roles.
The main actress Ryan (Regina Hall) has an assistant who is white and she is constantly trying to be in with the urban crew embarrassingly quoting #blacklivesmatter and girlbye which is a reference to a successful African American film that the actress stared in before. Also this movie has focused more on girl power and less on romance as they are strong and independent and they have each other's back. It captures the importance of career and the fact that single life can also be a joyous one.
The movie has similar plot to other hang over type films but has done enough to stand out in its own rights and it's refreshing to see women come to each other rescues instead of having a man to save them. The chemistry between actors such as queen Latifah and Jada Pinkett Smith comes across well and it never once felt that one is more of a star than the other. It is simply beautiful comedy timings with cameos from Mike Epps, Ne-yo and even Mariah Carey.