Live Review: New Found Glory at O2 Academy
2nd October 2017
Pop Punk heavyweights New Found Glory are currently on their way around the world and kindly stopped in the UK for their very special 20 Years of Pop Punk anniversary tour.
Celebrating two decades as a band, New Found Glory will be playing two classic albums in full every night, providing us with an evening of pop punk anthems and total nostalgia.
Eastbourne band ROAM were given the easy job of warming up the excited crowd, playing seven songs, including their latest single 'Alive'. Their upbeat and familiar pop punk sound certainly worked a treat on the audience, and it was definitely the perfect gig ahead of the release of their second album 'Great Heights and Nose Dives'.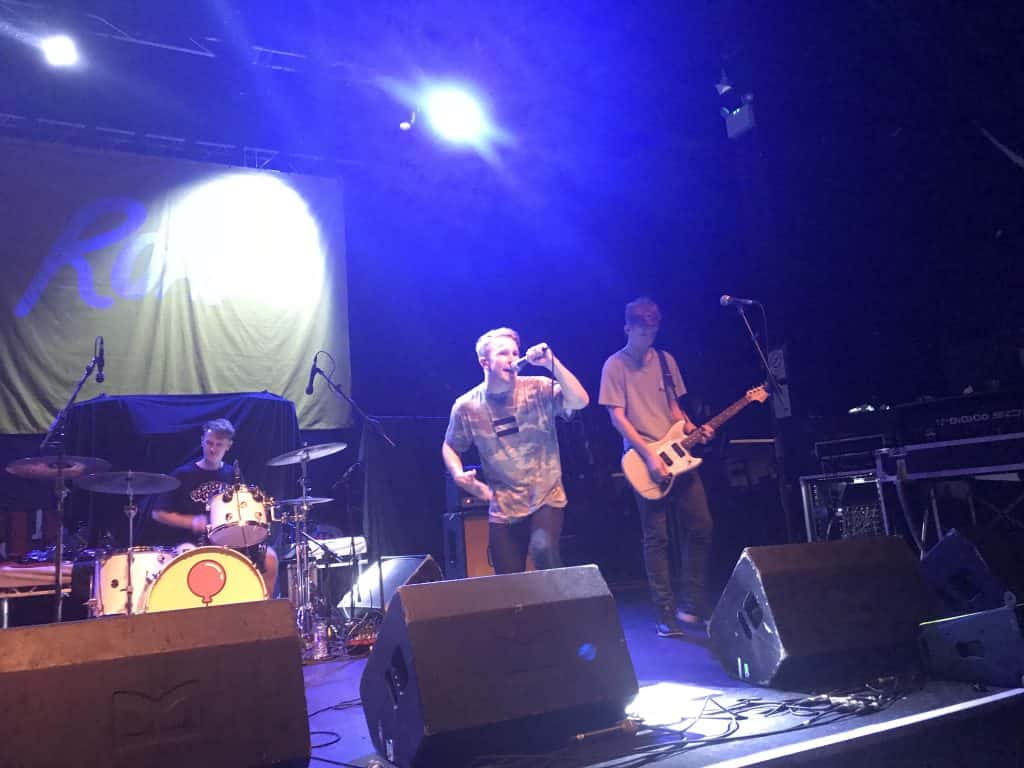 Despite the ever developing sound of the genre, and the music tastes of the generation growing, branching off and changing all together, the packed out room of the O2 Academy Newcastle, certainly proved that our hearts will always have room for old school pop punk, and even 20 years on, New Found Glory are killing it!
As they took to the stage, the crowd instantly feels at home, playing both 'Sticks and. Stones' and their self titled album in full, as well as throwing in 'Happy Being Miserable' from their latest album 'Makes me Sick'. Throughout the set bodies fly through the air landing in security's arms, as singer Jordan Pundik does his best to high five every single one of them. They may be celebrating 20 years but this band are just as energetic and enthusiastic as ever. Pundik's iconic pop punk tone never falters as he covers every inch of the stage and the band make an effort to keep things entertaining with short banter breaks, allowing the band to catch their breath, whilst bassist, Ian Grushka throws out funny faces to the hundreds of cameras littering the crowd.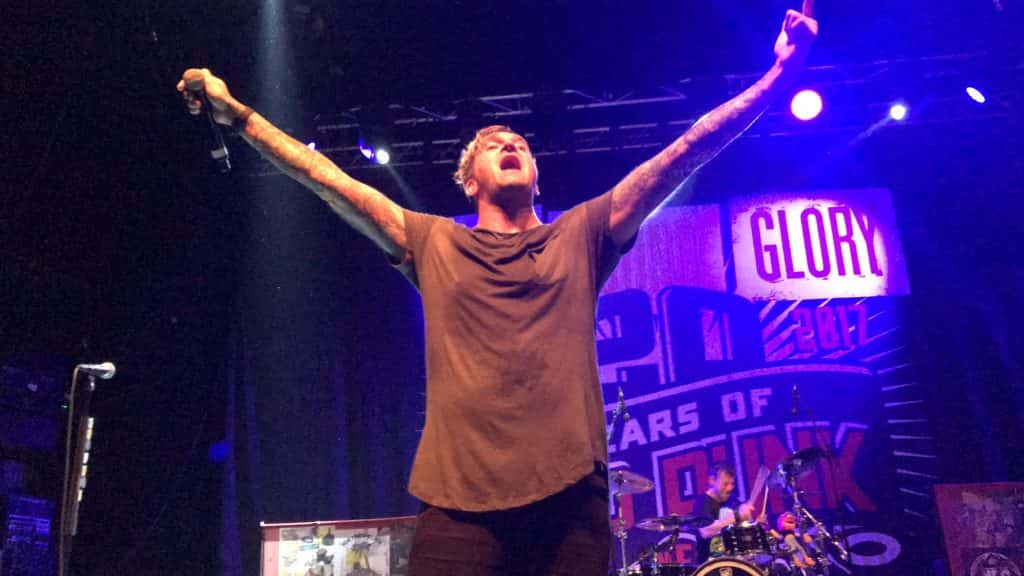 The encore hits and bodies ride the crowd to the beaming smiles of the ever passionate band. Their gratitude is clear as the Floridian's give Newcastle one last hurrah during the final song 'My Friends Over You' and as the band give their thanks and leave the stage, it is clear that New Found Glory will indeed be here forever.