LIVE REVIEW: Zara Larsson at O2 Academy Newcastle
27th October 2017
Swedish singer Zara Larsson kicked off her first UK tour this month, and brought it to Newcastle on Thursday October 19, performing to a sold out crowd at the O2 Academy.
The night was kicked off by 18-year-old support act Taya, who sang her own original songs as well as covering hits of other artists such as Ariana Grande, before Zara Larsson came on.
The 19-year-old had the crowd hyped before she had even stepped on stage, with eager fans chanting her name, excited for her to come out and sing.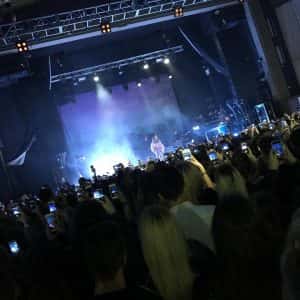 Expectations for Zara to deliver an impressive show on her debut tour were high, and she definitely didn't disappoint.
Kicking off the show with a dramatic entrance, she immediately got the crowd dancing with one of her most well known dance songs, Never Forget You.
Hits from her gold certified debut album So Good followed this, with the crowd never being still as they sang along to Don't Let Me Be Yours, TG4M, What They Say and Make That Money Girl.
As well as singing her own well known songs, Zara also performed a cover of Tinie Tempah's single Girls Like, mixing it up with Ed Sheeran's Shape of You, which got the entire crowd singing along.
Maintaining the electric atmosphere in the academy was easy for Zara, as she impressed the crowd with energetic dance routines, all whilst singing and interacting with the crowd.
Reaching what everyone thought was the end of her setlist, the crowd were disappointed to see Zara leave the stage – but she wasn't quite finished.
Returning to the stage for an encore, she came back and performed three more hits including Carry You Home, before finishing the show on a massive high with her single Lush Life.
Zara promised to return to the North East again soon for another show, and it's safe to say that she will be welcomed back by more enthusiastic fans and cheering crowds.