REVIEW – Mamma Mia! at the Sunderland Empire Theatre
13th November 2017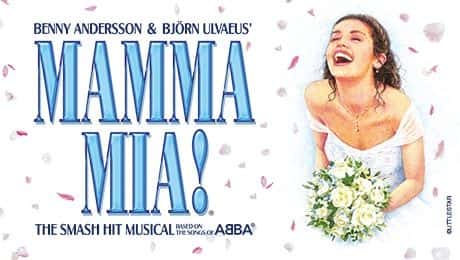 Nothing will ever beat the thrill of the being the dancing queen, young and sweet, only 17. And Mamma Mia caught that sensation perfectly this October and November during it's run at the Sunderland Empire Theatre.
The musical is about young Sophie Sheridan (Lucy May Baker) trying to discover the identity of her father the day before her big wedding. The best part though, is that we get to experience the ordeal through the timeless songs of Swedish pop group, ABBA.
Any time spent watching Mamma Mia is a good time, but this show was especially spectacular live. The performance was high energy and well put together, with powerful voices and an ensemble that shook the whole building.
The costumes were colourful and beautiful. It used rich, beachy colours that popped in every scene. The strong visuals complemented the famous music and made the stage pulse with fantastic energy.
Lucy May Baker rocked it as Sophie, giving her struggle for identity a voice that was both relatable, yet not too serious. Her voice was perfect for Sophie's songs — powerful and beautiful.
Most of the cast were solid as their characters, though occasionally Donna, Sophie's mother, (Helen Hobson) seemed to lack energy.
The spectacular performances by her longtime friends Tanya and Rosie, played by Emma Clifford and Gillian Hardie, made up for it. Not only were they full of life, they were fabulously entertaining and all-round talented.
The ensemble really deserved an extra round of applause as well. The choreography was challenging and full of so many moving parts. But each member pulled off every chorus song flawlessly, and even the most minor of characters shined with personality.
There were many laugh-aloud moments from the silly cast and it really was a memorable performance of a classic show. While the last show in Sunderland was November 11, I will have the entirety of the ABBA soundtrack stuck in my head for the next week.
And honestly, I'm okay with that.