Live review: Yungen – Chosen tour
21st November 2017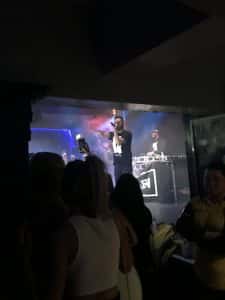 Yungen's very first performance in Newcastle did not disappoint a packed O2 academy crowd that was full of energy.
They were clearly ready for the show, with a chorus of 'Yungen, Yungen, Yungen' from the crowd moments before he appeared on stage.
He started off with Chosen — also the name of his tour — and this was a glimpse of what was to come from the performance and crowd.
The floorboards were shaking as the crowd jumped when the iconic line "raindrop, drop top, your wifey connect to my hotspot" was dropped by the British rapper.
Like any good artist, he continued to hype up the crowd with songs that allowed the momentum to keep going with Ain't On Nuttin and Big Man.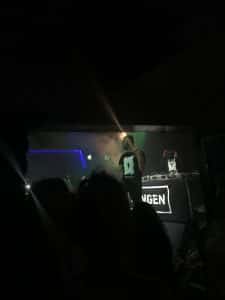 He then played some more relaxing songs with Cuffing Season and Take My Number, but these songs saw the crowd have a sing-a-long with most people knowing every word creating a great atmosphere.
However, when Yungen performed Fools Gold it set the crowd up for something very special on the night.
Fools Gold was performed excellently by Yungen himself, showing great passion and heart which he obviously put into the song.
He also sang a new song which he said he was about to release — probably after his tour ends in London — and this was greatly received by the crowd.
The show would not have been complete without a song from his grime roots in the form of Comfy, which is the reason a lot of people first started to listen to Yungen, and realised his true potential as an artist.
He was able to keep the energy going throughout the new songs All Night and Do It Right, and during the latter he gave a huge shout out to Sneakbo, who has been with him since before he ever released a song.
However, the finale everyone was hoping for arrived with Yungen performing his UK Top 10 single Bestie.
Every person there that night sang the lyrics back word for word to him, and it was quite a sight to see, with phone lights everywhere and such a good vibe around the Academy.
This is what everyone had come for, to feel apart of the tour as London rap star clearly appreciates all of his fans for giving him this opportunity.
All in all it was a great show from Yungen, who performed his best-known and classic songs, which were loved by everyone there and I would strongly recommend anyone that knows even just a few of his songs to go see him live, it will be worth your money.