Spotlight Music at Little Buildings Venue and Rehersal Rooms 3/1/2018
5th January 2018
---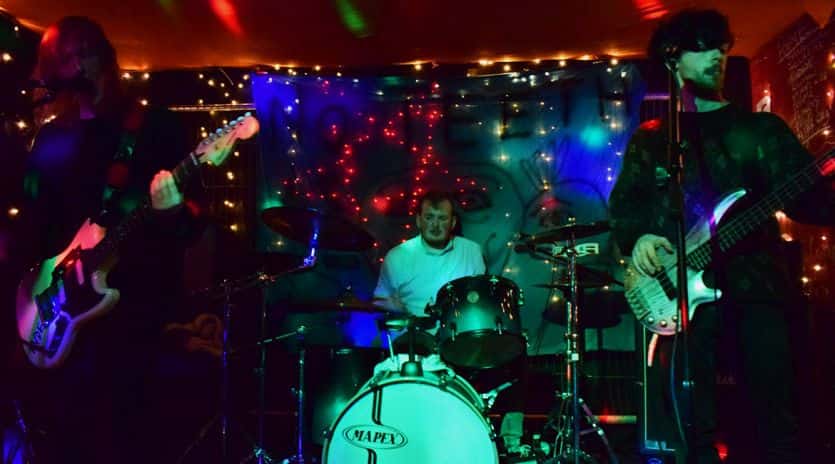 Crammed into a room that feels very much like it could have been somebody's garage, we're like sardines in a tin as the first band begins to their set.
Spotlight Music UK are kicking off 2018 with an epic line up of local bands from around the North East at the Little Building Venue and Rehearsal Rooms in Byker.
While two of the original line-up had to pull out at the last minute, they managed to get NVDE and Susan to step in. They didn't disappoint.
First band NVDE, a three-piece alt-rock band based in Newcastle got the crowd going with their heavy drum and bass, setting a moody atmosphere.
The sound levels were well-balanced, allowing us to hear the singer as well as every single beat of the music.
You could hear their passion for the genre of music as they played, though the only drawback were their attempts at screaming. It wasn't very pleasant to listen to, and it sounded like they were going to strain their vocal cords as they did it.
The second band, Susan, brought a more sophisticated rock sound. Their songs felt more grown-up and more thought out.
It was a much more chilled out vibe, which fit in with the overall atmosphere of the room, thanks to the fairy lights that hung from every wall. This band were a definite crowd-pleaser, with people singing along and dancing at the front of the stage.
I was unable to stay for the last two bands as I had to catch the last Metro home, however, from what I saw, I was very impressed with the level of local talent on show.
Spotlight Music UK clearly know how to put on a show and are able to attract a lot of soon-to-be-discovered gems from all over the North East.
If you're looking for something a bit different to what you're used to then keep an eye out for their future events. You can follow them on Facebook  as well as Twitter.