Beauty and the Beast sing-a-long-a special at Sunderland Empire
23rd February 2018
Next week, grab the chance to sing your hearts out at Sunderland Empire's newest sing-a-long-a special of Beauty and the Beast.
Experience the new singalong version of the live-action Beauty and the Beast, starring Emma Watson, which came out just before Christmas. It is the latest iconic Disney classic to get the real-life makeover, after the likes of Cinderella and The Jungle Book.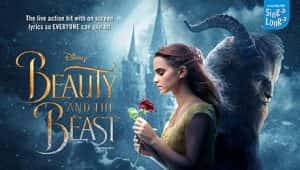 The Singalonga Productions team will host the evening, beginning with a pre-show voice warm-up. Hand gestures will be taught for use throughout the show. You can take part even further by dressing as your favourite character for the fancy-dress competition.
The film will be played with on-screen lyrics so there's nothing holding you back – join in to your heart's content.
The event takes place on Wednesday 28 February at 7pm and will take a total of 2 hours 40 minutes, including the preshow and interval.
Tickets start from £15 for an adult, £12 for a child and can be bought here