REVIEW: WICKED's Theatre Production
30th May 2018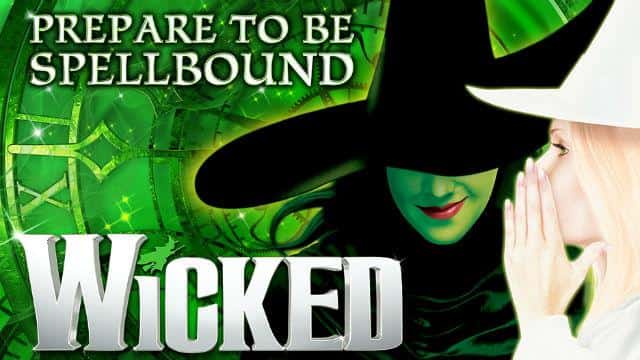 From September 6, Wicked will take over the Sunderland Empire stage for 21 nights with their wizardry magic and heart-warming melodies. Expect Dorothy's iconic red shoes to make an entrance, get ready to find out who The Tin Man really is, and most importantly, discover the true villain in the world of Oz.
Wicked tells the story of The Wicked Witch of the West, known as Elphaba, from the famous 1939 film Wizard of Oz. The prequel takes you through Elphaba's life story, and how it all changed when she went to university and met Glinda (the Good Witch of the North). Prepare to be shocked and amazed by the plot twists I never saw coming.
The hints and references made towards The Wizard of Oz not only made me giggle but also impressed me massively. The plot makes a lot of sense, and I suddenly realised that I would never be able to watch The Wizard of Oz in the same way ever again.
Despite this, the play started off quite slow. The jokes weren't immediately appealing, and the acting felt slightly off-balance. But as they got into it, I was invested. As soon as the plot kicked in, everything fell into place. The singing was absolutely mind-blowing, and the stage looked magically eye-catching.
Stage design is an element in theatre production that can either make or break a show. And Wicked could not have done any better. The interesting use of levels made the production exciting to watch. This also revealed an element of power, with certain characters reaching heights that others couldn't.
Defying Gravity was a song the whole audience was waiting for. It's a theatre classic that many people have heard of, even if they haven't seen the show in person. They had to make it extraordinary to fulfil my expectations –  which they did. Alice Fearn's (Elphaba) performance of this iconic song is one you cannot miss. Not only was her voice incredible, but the stage brought the whole performance to a different level, quite literally.
Alice Fearn, also known for her part as Rapunzel in 'Into the Woods', stole the show. Her voice was by far the best of the cast. Her character development as the play went along was realistic and made the audience really invest into her as a person, which was an exciting twist.
The production at the London Victoria Apollo Theatre hosts vibrancy, incredible voices, and striking stage design – get yourself down to the Empire Theatre because, Sunderland, you will not be disappointed.