Stan and Ollie: Review
15th January 2019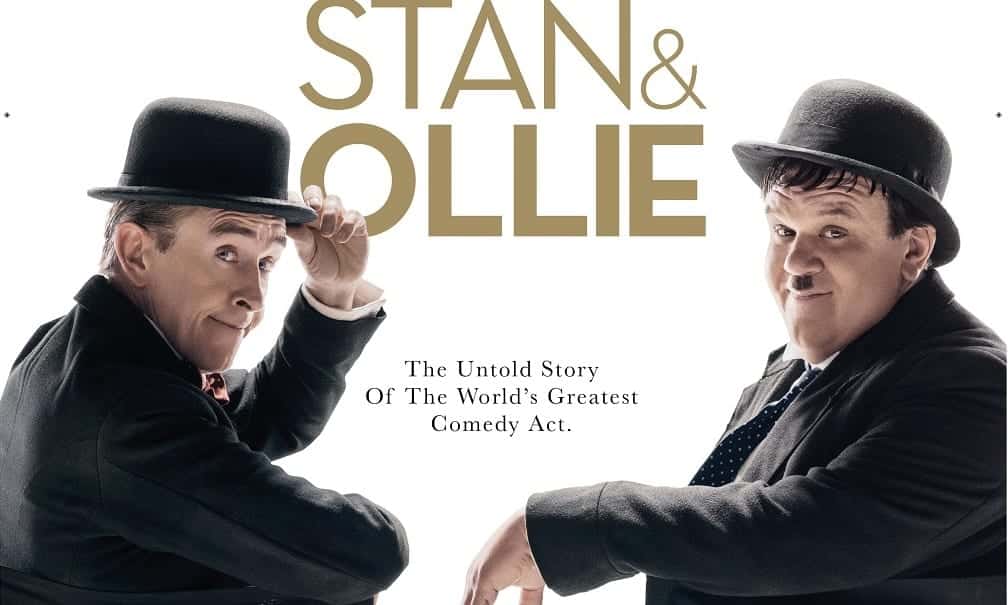 Before I saw this film, I knew nothing about Stan Laurel and Oliver Hardy so I was very sceptical about enjoying the film; I thought I wouldn't understand what was funny since they were a duo active in the 30s and I haven't watched many old comedy films.
I was wrong. I loved this film and I'll be checking out their work in the near future.
Starring Steve Coogan as Stan Laurel and John C. Reilly as Oliver Hardy, the film is set in the 1953 as the duo tour England as a sort of 'comeback' tour. However, it does not start as planned with them playing in backstreet theatres to small audiences. The duo try some publicity to make people aware that they are still going.
Soon they are playing in all the big theatres, including the Sunderland Empire. The tour is acting as promotion before they embark on their next film, a new take on Robin Hood. However, things do not go as planned and the duo face a difficult time.
I was initially worried that a much-loved comedy duo could not be recreated by anyone else (we saw this with Dad's army) but Coogan and Reilly manage to take the duo off really well. They re-enact the famous dancing cowboy sketch shot for shot and it received the same reception from the audience as the original, with many people laughing (the cinema was full of the older generation with the average age being over 65, so it's good to see they still find the old material funny). They manage to recreate the duo down to great detail, it is obvious that there was a lot of respect and consideration for the source material of the film.
John C. Reilly won best actor for his role in the film and he deserves it; Steve Coogan was also nominated at British independent film awards and proves himself a very competent actor and is able to do drama as well as comedy.
Meanwhile, Shirley Henderson puts in a solid performance as Lucille Hardy and Nina Arianda, as Ida Kitaeva Laurel, was great. It was funny to see that the two wives did not get on with each other one bit and acted like a comedy duo themselves, both subtly having  a go at one another whilst always sitting together at each performance on the tour.
It was good to see the struggles of Stan and Ollie behind the scenes, as most assume when you are the top it's all plain-sailing and everything is fine; in reality, when you're at the top, the place you're going is down. The duo argue over whether it was right to go it alone, while Hardy's decision to stick with the studio and perform in a film without Laurel had badly affected their relationship.
There was also concern for Hardy's health as he was getting old and out of shape, struggling to keep up with the strenuous performances as the tour took its toll on him.
As I watched some of the comedy sketches they performed, I thought to myself  "where have I seen this before?", before realising Monty Python, Dad's Army, The Two Ronnies and Mr Bean all have Stan and Ollie to thank for their timeless material.