Red Dead Redemption II: a gamer's latest obsession
16th January 2019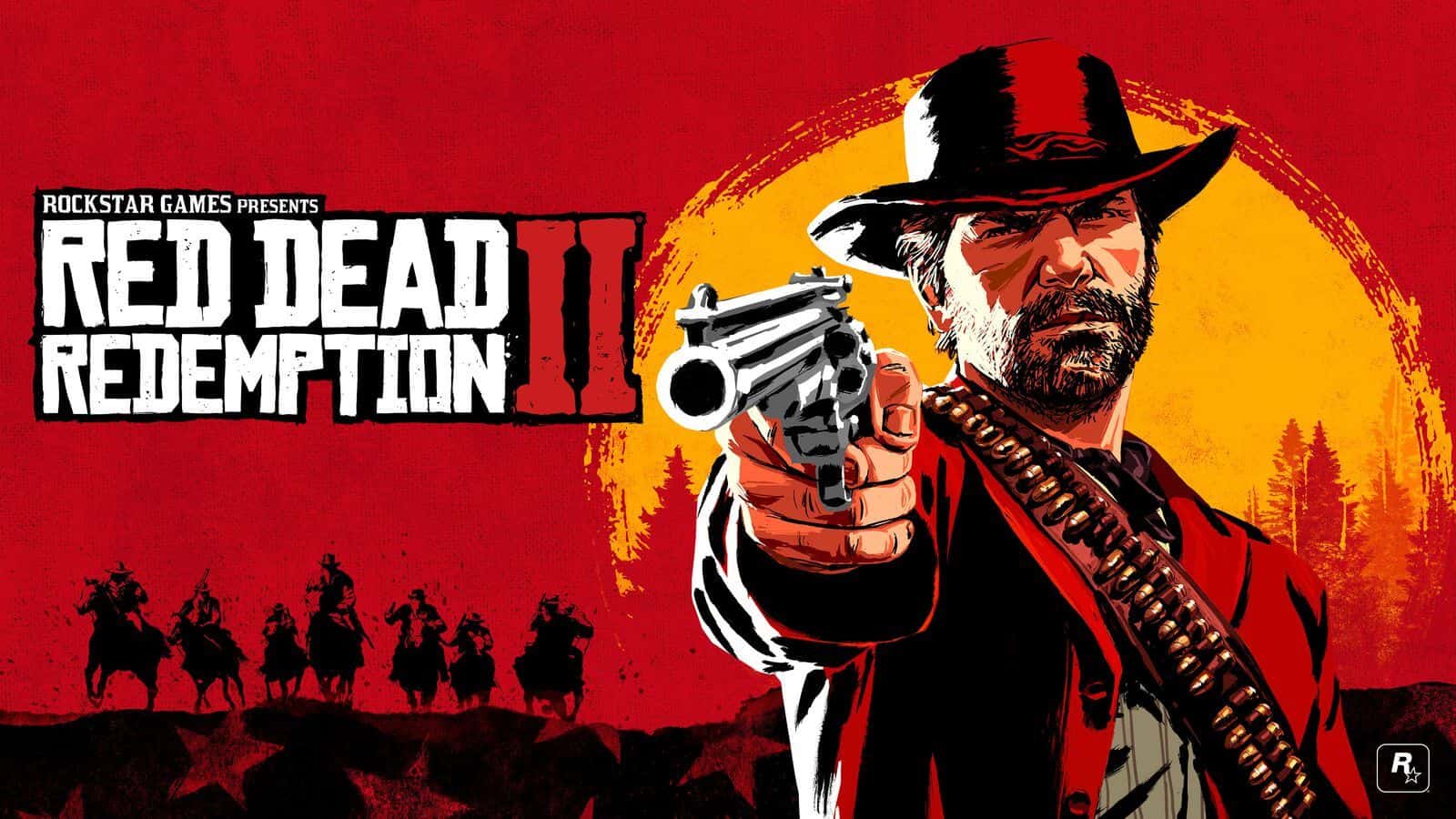 Words by Luke Davis
Since its release in October 2018, Read Dead Redemption 2 has been one of the fastest selling and most raved about games of all time.
Copies of the game flew off the shelves as it grossed a phenomenal 725 million US  dollars in its first 3 days, compared to the excellent Avengers: Infinity War, which grossed 258 million US dollars in its first weekend. So what's got gamers forking out so much cash on one wild game?  Let's start with the basics.
Red Dead Redemption 2 is the second instalment of Rockstar Games' cowboy franchise, and with hundreds of lines of dialogue for even the least important characters, anyone can tell that this game is going to be extremely detailed and carefully developed.  Set in the good old Wild West, its protagonist, the gunslinger Arthur Morgan of the Van der Linde Gang, travels in one of the biggest open world maps ever created.
But it doesn't stop there: grab some popcorn because, like me, millions of people across the globe are enjoying Red Dead Redemption 2's record breaking 60 hour storyline!
With more twists and turns than Formula 1 track, this incredible story of Arthur Morgan's travels, heists and daring escapes ensures you're in for a bumpy ride. Not enough for you? Don't worry there's more!
In order to survive, you will need to take as many opportunities as the Wild West has to offer, including hunting for game with your hunting bow and arrows in order to eat and make different clothing.
Or, perhaps you fancy exploring this gargantuan map on your trusty steed. Among other locations, you can find perhaps the most interesting town in the game: Valentine.
Don't be fooled by this town's friendly name because you will inevitably encounter rival gangs, drunks and trigger-happy lawmen. This town has everything from gun stores, food stores, hotels and thriving saloons that make you feel like you are in an old school John Wayne movie.
Not enough to make you buy this wonderful game yet? Well listen to this. The game had been in development for over 6 years before release in 2018 and, in this time, the team at Rockstar Games has created possibly the most immersive game ever.
The graphics of this masterpiece beat all previous games, period. From the strands of grass and detailed scars to Arthur's real time beard growth and dirt that appears on his clothes over long periods of time out in the mud and rain, they are absolutely astounding. When I first witnessed these aspects, I was perplexed at how much effort went in to the making of the game; it honestly feels like watching a movie at most points.
However, if there's one thing that would stop anyone from buying this modern classic is the online aspect of the game. As explained, the single player aspect of the game is near faultless, but there seem to be a variety of disappointing voids in the online mode, one of which being the lack of missions.
This seems rather disappointing when I look back at the amount of missions in the single player mode. However, I would urge potential buyers not to let this put them off: Rockstar Games' last big release, Grand Theft Auto Five, also had an online counterpart that was lacking in substance until developers really got serious.  After updating it every few months, hundreds of vehicles, missions, properties and costumes were eventually added into the game.
Overall, I had a blast playing this game and would rate it 9/10. The brilliant storyline and captivating graphics are enough to have movie directors such as Steven Spielberg quaking in their boots! The imperfections are minimal and can easily be solved by updates in the near future. This game is a must buy!