The best five albums of 2018: opinion piece
17th January 2019
by Ethan Edwards
Two thousand and eighteen was a brilliant year for music of all genres. We have seen the triumphant returns of legendary artists, the reinvention of several heavy hitting bands and new artists rising through the ranks of the music scene. Due to the nature of music, this list will have a personal streak to it and might not register to the tastes of everybody, but by keeping an open mind and really immersing yourself in these 2018 releases, you might just enjoy something you never thought you would listen to.
'Dont smile at me' – Billie Eilish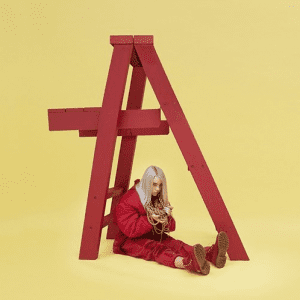 I can say with great confidence, that I was not expecting to enjoy this album as much as I did. Despite the bright, garish album cover and the title being purposely grammatically incorrect (which made my eye twitch for several minutes when I first read it), the songs themselves are massively enjoyable. The lyrical contents of each track balance upon a thin line of humourous and emotional. In the track 'my boy', I found myself chuckling along to the thinly veiled insults like ' My boy loves his friends like I love my split ends and by that I mean he cut 'em off'. The lyrics are paired with punchy elecronic instrumentation that only get better at higher volumes, like the uplifting beat that punches through the chorus of 'bellyache'. Billie Eilish has more than proven herself as a witty newcomer to the music scene who should certainly be on your watch list for future releases.
'Combat Sport' – The Vaccines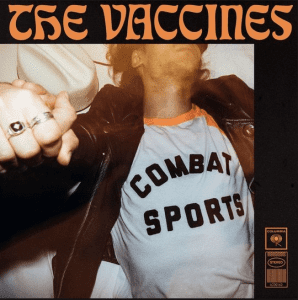 I can fully admit that I may be a bit bias when it comes to a lot of the artists on this list, and The Vaccines are certainly one of them. Their 2012 release 'Come of Age' was basically the soundtrack of my teen years (along with some other artists on this list, but we will get to those soon enough). As anybody who knows me can confirm, when I spend my hard earned cash on an album, I need to be enthralled by every aspect of it, and Combat Sport, as well as the top 3, hit every box for me. The album cover is nothing particularly special but I think it's just nice to look at, the tracks all follow a flow that really expresses the vibe of the album as a whole, and the lyrical content kept itself firmly rooted in teenage apathy. It is not a difficult or complicated listen but it can certainly soundtrack anything from road trip with friends to a dingy neon nightclub.
https://www.youtube.com/watch?v=mVKtB12pSGQ
'Bad Witch' – Nine Inch Nails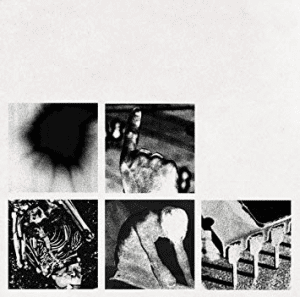 Speaking of difficult listens, this is an album that a lot of people might not get. It is kinetic, abrasive, unsettling and really not for the faint of heart. The album isn't a long one, coming in at 30 minutes, containing a lot of atmosphere, with songs like 'Play The Goddamned part' being an entirely ambient instrumental piece. If you have heard previous tracks from Nine Inch Nails you will find your fair share of loud frenzied sounds and angsty lyrics that you will be used to. While this may sound like typical Nine Inch Nails antics so far, there is a fair amount of experimentation within this release. Trent has spliced his sound with a saxophone in the track 'God break Down The Door', giving it a refreshing twist for fans of the earlier Nine Inch Nails albums. The listening experience of this album is evocative and mysterious, creating a jagged soundscape that is difficult but rewarding to explore.
https://www.youtube.com/watch?v=EMKnM5WNfk0
'A brief Enquiry Into Online Relationships' – The 1975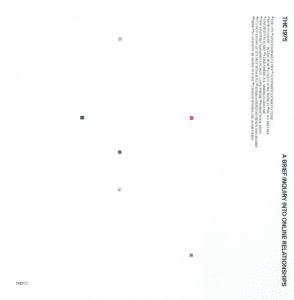 When I think of The 1975, I think of the heaps of adoring teenage fans who are more engrossed by the cult of personality surrounded by Matt Healy rather than the music itself. This feeling changed when I begrudgingly listened to 'A Brief Enquiry Into Online Relationships'. The sound has a sense of refinement and polish compared to the raw experimentation of their last release. I find myself thinking to Bon Iver's 2016 release '22, A Million' when listening to tracks such as 'How To Draw/ Petrichor'. If 'I Like It When You Sleep…' was an album of raw experimentation and pushing sonic boundaries, 'A Brief Enquiry Into Online Relationships' is a refinement of these new sounds with a greater sense of urgency and craftsmanship.
'Tranquility Base Hotel & Casino' – Arctic Monkeys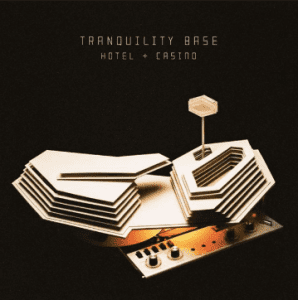 This album was very controversial amongst both Arctic Monkeys fans and indie music aficionados, and it is one of the best albums I have ever listened to. Hermetically sealed within an aesthetic bubble of a sleazy, velvet-draped lounge within a seedy hotel on the moon that is so fully realised that I feel like I could describe the exact layout of the fictional building. While my bias comes into effect once again when speaking about Arctic Monkeys (they could sell me anything with their name on it), it is undeniable that this album has a fantastically unique sound. While this album has received criticism for not being as conventionally indie or as danceable as their previous releases, if given time and repeated listens, you might just find that it has more character than any other album of 2018.
What were your top albums of 2018? Tweet us and let us know @North_LightsNE