Everything For Sale – a bipolar album that needs to get an identity
30th January 2019
By Zak Johnston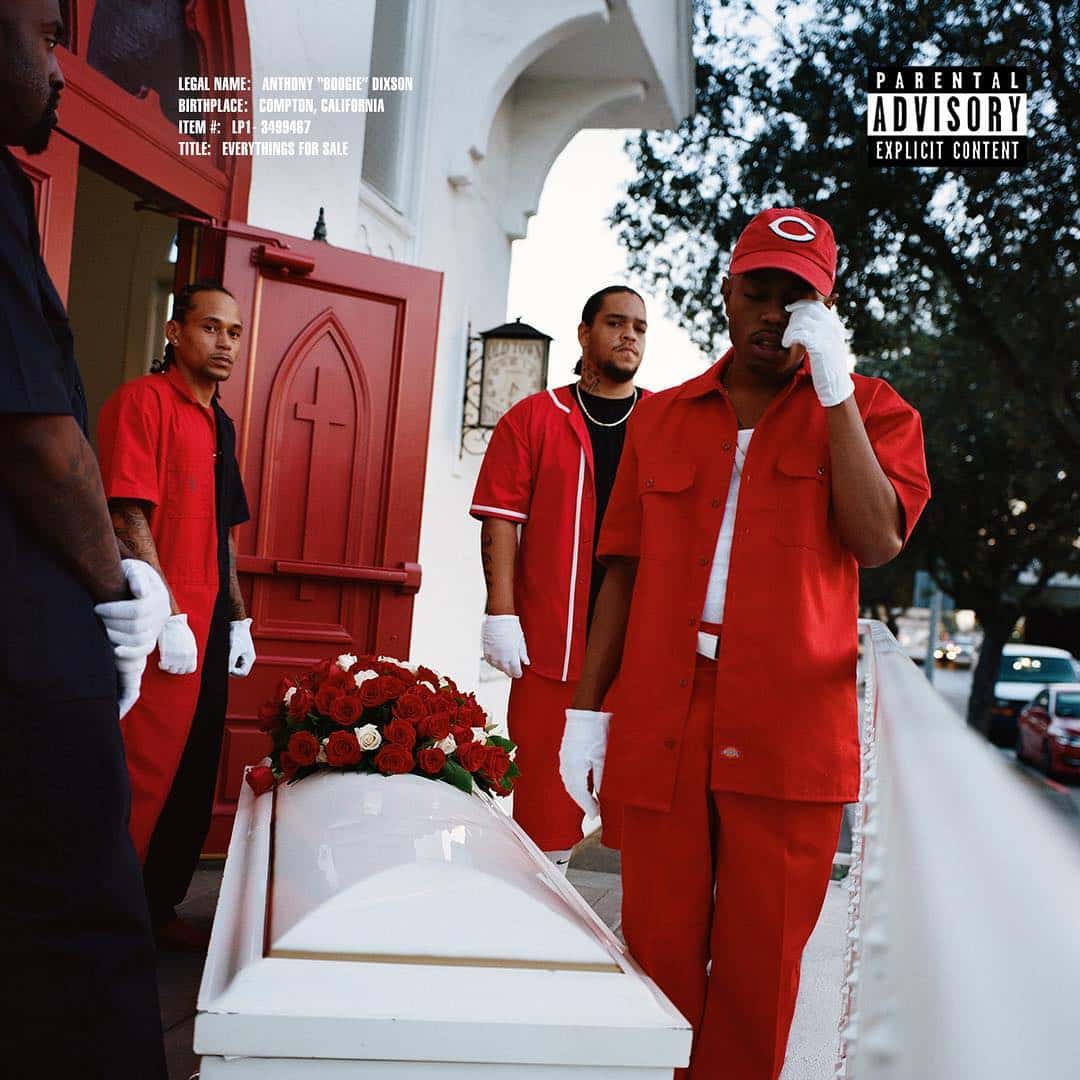 After a string of semi-successful mix-tapes, Compton-born rapper Boogie has released his major label debut and it's an album of contrasts.
While Boogie works towards creating an album that serves as a ghetto story book, similar to Kendrick Lamar's G.K.M.C, 'Everything For Sale' doesn't have the consistency, complexity or the maturity to completely pull it off. What it does have however, is the melodies, the features and the west coast tones to make up for some of the missteps along the way.
'Everything For Sale' is clearly inspired by the likes of fellow Compton rappers Kendrick Lamar and YG, their tales of gang violence and life in the inner-city; the lo-fi production on the album is heavily reminiscent of YG's second album, Stay Brazy.
This inspiration works both for and against the album in many ways: the contrast between the lyrics and the beats creating an unexpected dynamic that keeps the album interesting throughout while also sometimes confusing the music in a way.
'Everything For Sale' needs to get its own identity instead of backpacking along with 'Still Brazy' and 'Good Kid, M.a.a.d City' and the reputation that those albums have. The lack of identity and individuality that Boogie has on this album is evident on generic trap beats that appear in some tracks, making for an album that seems unfinished.
The production on 'Everything For Sale' is a saving grace with slight variation in the style of production with lo-fi beats similar to last years 'CARE FOR ME' by Saba, and more mainstream, generic trap instrumentals which let the album down.