The Jonas Brothers return!
After much speculation, the Jonas Brothers are officially back. This really is an SOS (don't wanna second guess… you know the words, I hope).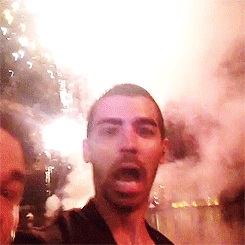 In a tweet on their band account, @jonasbrothers, they announced their newest single 'Sucker', officially confirming that the trio are back in action.
The band, consisting of three brothers, Nick Jonas, Joe Jonas and Kevin Jonas, formed in 2005.
The group quickly gained a large following appearances in the movie Camp Rock and their own Disney Channel show Jonas (later known as Jonas L.A), soaring to the top with an ever-growing fan base.
The band officially started their music career in 2006 with the release of their debut album, Its About Time. They went on to release a total of four albums before splitting in October 2013 and cancelling the release of what would have been their fifth album, V.
After the split, all three brothers went on to their own solo endeavours.
On February 28, they unexpectedly released the news that they were returning to the music scene and, with this news, a generation's teenage nostalgia is flooding back.
The single now is available to listen to on Spotify and Apple Music and the video is available to stream on YouTube:
Were you a Jonas Brothers fan? Are you looking forward to their comeback? Let us know any of your thoughts over on Twitter! @North_LightsNE