Review: After Life (SPOILER FREE)
13th March 2019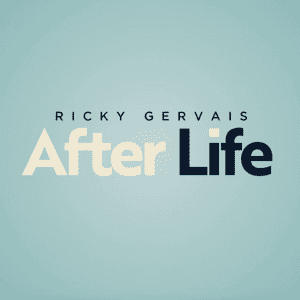 Credit: @rickygervais (Instagram)
Since this show is one that everyone should watch at least once, because of this I will try to avoid any sort of spoilers.
Ricky Gervais stars as Tony, a widower, juggling grief and his life with recently losing his wife, Lisa, to cancer. The Netflix show highlights the process of losing a loved one, while Gervais leaves his comedic mark on the programme.
It's quite a short season, only six episodes long and between 20-30 minutes per episode, there's no reason to why you couldn't finish this entire season in one day.
The start pretty much sets out the backstory of the programme, giving us information that his wife has passed away and he keeps her alive through a video diary she left for him and his memories. With it's dark, sensitive subjects; drugs and suicide, Gervais finds ways out of nowhere to make you laugh or at least smile.
Gervais' humour sometimes through the programme catches you off guard when you're least expecting it. One of these moments was that after he greets his Nephew; George, he calls another primary schooler, looking to be around seven or eight years old, a c***.   
However, it's not all funny as you start to feel sorry for Tony as the series progresses, you start to understand the level of depression that his character is under. With episodes showing us that Tony on the few occasions – both on and off screen – attempts to commit suicide to be with his late wife, only to be brought away from it by his loyal dog.
The show perfectly blends both it's comedic value (whether this is dark or not) and its upsetting moments as we follow Tony through his grief.
Although I do believe the show is great, I hope for it only to be done for one season and one only, as I reckon the show serves more of a purpose that way.
You are free to disagree with my point.
The show's perfect mix leaves you laughing one moment and crying in another. I believe this is a great programme because of the awareness it is giving on mental health, especially in men.
It's okay to talk. If you would like any more advice on mental health, head to www.mind.org.uk.