Coronation Street paving the way towards a stigma-free society with mental health storyline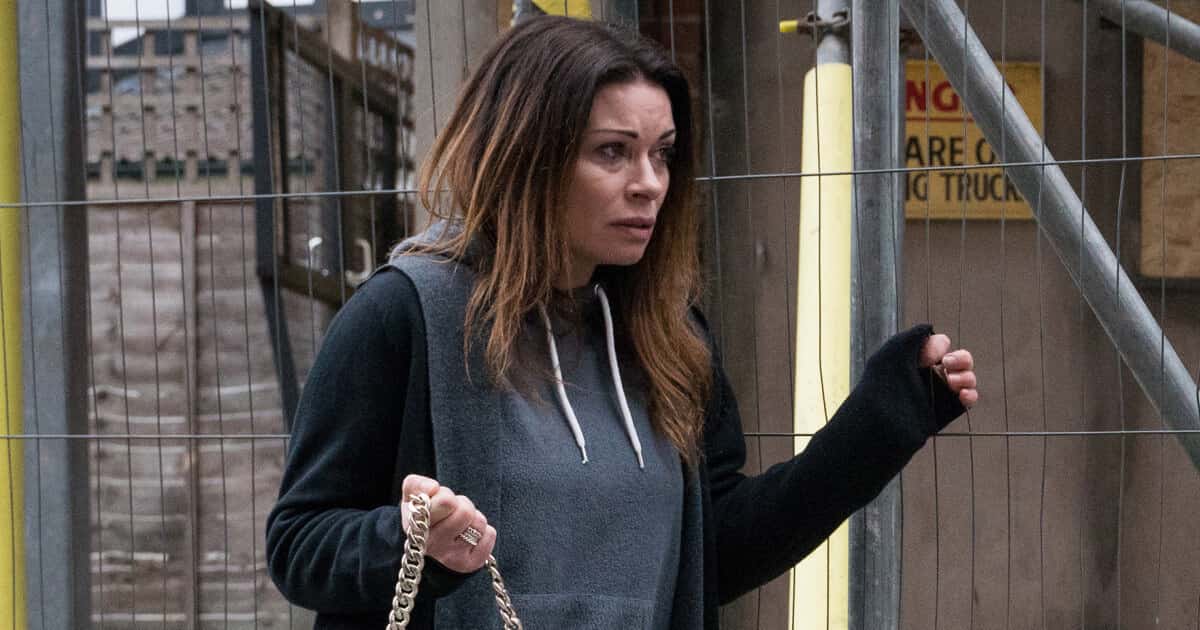 Admittedly, I have never been an avid consumer of British Soap Operas.
Until recently, I dismissed programmes like Coronation Street; my opinion was that they were dull, unentertaining and, to be frank, not worthy of my time. My only reason for ever tuning into watch Coronation Street was down to a character I liked on the show, that character being Carla Connor, played by the outstanding actress Alison King.
The first Carla storyline that I became immersed in was that of her struggle with alcoholism in 2010. Carla began drinking heavily to numb the pressure of running a business, as well as a means of coping with her ex-husband murdering the man she loved. During the time of her heavy drinking, Carla got her license terminated for drink-driving. Recovering alcoholic, Peter Barlow (Chris Gasgoyne), saw the pain Carla was in and was there to help her conquer her alcoholism. Although Peter was married at the time, he and Carla began to develop deep feelings for one another, but despite sharing a kiss, Peter told Carla they couldn't be together because he wanted to be with his wife, Leanne.
In 2011, I dipped in and out of another storyline that focused on Carla. This storyline, in short, was that Carla called off her wedding to fiancee and business partner, Frank Foster, as she felt guilty for leading him on when she was still in love with Peter. Frank, as a way of punishing Carla for humiliating him, violently raped her. Carla was unable to cope with the rape and attempted to take her life for the first time days later, combining sleeping pills with drinking herself into oblivion.
Carla survived the suicide attempt and became determined to fight back against Frank and fight for justice. Frank was found not guilty of the crime and was acquitted, with the jury believing that Carla and Peter were having an affair and had concocted a story to get Frank out of the picture.  Frank remained working at Underworld (Carla's manufacturing factory), where he taunted and berated her every day until he was eventually murdered by his mother after she witnessed Frank admitting that he raped Carla, and that he would do it again.
Although Peter and Carla were arrested and questioned over Frank's murder, neither were charged. Peter ended things with Leanne and told her he loved Carla, and the two went on to be together and get married.
Since 2011, viewers have seen Carla suffer a miscarriage, lose her dear friend and mother figure Hayley Cropper (Julie Desmondhalgh), attempt suicide a second time, develop a gambling addiction and discover her real father is Jonny Connor and that she has a brother and sister Kate (Faye Brooks) and Aidan (Shane Ward).
In 2018, Carla was diagnosed with kidney failure that almost took her life.  Luckily, her brother, Aidan, became her donor when he discovered he was a match. Later on that year, after suffering from crippling depression in secret, Aidan took his own life. Carla has suffered so much trauma in her life, yet has never sought help to deal with her problems. Instead, she has prioritised her reputation as a so-called, robust "ice-queen" and has continued to trivialise her issues, simply stating "well, what else can you do but get on with stuff?".  In regards to mental health, Coronation Street has made Carla a prime example of what happens when trauma is not dealt with. Carla's inability to deal with her past and her mental health problems have lead her to two suicide attempts.
As a person who has suffered from mental illness since the age of 13, I find Coronation Street continues to offer viewers an authentic portrayal of these issues. When I was in my early teenage years, I had been being mentally and physically abused by someone in my life. This had gone on for years and, looking back, I now understand that this abuse was what caused me to develop severe depression. One night I decided to defend myself when verbal and physical abuse ensued and I was attacked.
This attack would have had me hospitalised and possibly even killed if someone hadn't intervened. In the weeks after the attack, I was experiencing panic attacks and anxiety that was comparable to an episode of mania, and this anxiety ended up become a numbing depression that was a result of the trauma I had faced. This trauma left me barely functioning, so in the months clouded by this darkness, I never even considered getting professional help. Myself, this young girl who had lead a peaceful life until the abuse, was unable to process what had happened. Mere months later, I would come to close to losing my life to suicide.
Although I still struggle with mental illness, this dark period of my life did provide a light at the end of the tunnel. I got therapy for two years for anxiety, depression and OCD, I began my fitness journey which entailed eating healthy and lifting weights 4 times a week, and just last summer I moved to the USA for three months, where I worked at a summer camp in Pennsylvania helping others with mental health issues.  I met friends from all over the world, travelled five states and gained such perspective. Had I dismissed getting professional help, the chances are slim that I would be alive to write this story.
The main point that I am arguing here is that there are so many people out there, like Carla, who are suffering from issues like mental illness and trauma that are going untreated. In a current and ongoing storyline on Coronation Street, Carla's mental health has reached a devastating pinnacle. As a way of coping with her problems, Carla has been overworking herself into oblivion at her business, Underworld, which has only heightened her stress levels. Corrie resident and builder Gary Windass (Mikey North), informed Carla that the roof of Underworld needed fixing, telling her it was unstable and would eventually collapse. Unable to afford getting it fixed, Carla dismissed Gary's warnings and continued to soldier on. On the day of March 18th, the roof of Underworld collapsed, claiming the life of Rana Habeeb (Bhavna Limbachia), the soon-to-be wife of Carla's sister Kate.
Being blamed and berated by Kate and having the whole of Coronation Street turn on her, Carla became unable to live with the guilt and spiralled into a depression from which it remains to be seen if she will ever recover. Carla's on-off lover and soulmate Peter are now back together and he has been by her side consistently throughout all of this. Alya (Sair Khan) a close friend of Rana's, decided to punish Carla for 'killing' her, and began to send Carla abusive messages from Rana's accounts, threatening that Carla would pay.
With Carla in such a fragile state, she began to question whether or not Rana was really dead. During the stages of developing psychosis, Carla began to hallucinate and have delusions, one of them being that Rana is still alive and that everyone on the street, including her boyfriend Peter, are all in on a sick joke to punish her for not fixing the roof.
In scenes that aired on April 12th, Peter's father, Ken (William Roache) told him that Carla's mind is disturbed and that she needs help. Peter told Ken that Carla is just tired and that she will get over it. This scene reinforces the misunderstandings that people have about mental illness, and, in some ways, reinforces how [unintentionally] uneducated some people in society are about these issues. Peter states that if Carla was so distressed, she wouldn't remember to take her daily medication for the kidney transplant she had under a year ago.
Later in the episode, Carla becomes convinced that Ken and Peter are concocting a plan to poison her. Carla flees from the house in fear, so distressed that she has forgets to put on shoes. Peter finds Carla staring at the remains of Underworld, her feet covered in glass and bloody. Carla (who is experiencing a manic episode), chokes back tears as she tells Peter that she knows him and "them" (the Corrie residents) are plotting to hurt her. Peter manages to coax Carla into going to the medical centre, telling her she needs to get the glass out of her feet. Peter tells the receptionist that Carla is very distressed and needs to see a doctor as he is worried she may harm herself. The receptionist doesn't take Peter seriously and states that he should just take Carla to A&E. Carla is convinced this is a trap and flees from the medical centre, ending up living on the streets for weeks. Peter, who is a recovering alcoholic, becomes convinced that Carla will die out there on her own, if she hasn't taken her life already.
Unable to contemplate losing the love of his life, Peter falls of the wagon and begins drinking again. This results in Peter needing to go rehab because if he drinks again, his liver will concave and kill him.
Next week, viewers will see Peter check out of rehab when he discovers that Carla has been brought home. Although details are murky, Coronation Street have reported that when Carla returns, she will attempt suicide for the third time. Carla will have hallucinations of her dead brother inside of Underworld, and will climb to the top of the crumbling building while a hysterical Peter tries to stop her from jumping. All of these scenes will build up to a special stand-alone episode that will focus purely on Carla and her state of mind. Again, although the details are vague, viewers can expect possible flashbacks of Carla's trauma, such as when she was raped and or perhaps other suicide attempts.
The result of this will be Carla being sent to a psychiatric hospital, where she will be put on anti-psychosis medication for her suicidal behaviour. The mental health charity Mind have been working with Coronation Street and Alison King to help her understand how to portray symptoms of trauma and psychosis.
These scenes of Carla in distress have been a difficult an uneasy watch, and that is precisely the point. Mental illness/health is a difficult topic to discuss, and that is why we so desperately need to talk about it. Like other soap operas on British television, Coronation Street is using its platform to present difficult and stigmatised in society in order to generate a discussion. Even if this discussion is as small as a person turning to a friend and saying: "have you seen the Carla's psychosis storyline in Corrie? I've been through that myself" – this action will contribute towards creating a society free of stigma and optimally, viewers will see Carla's struggles and keep in mind to be more compassionate to one another.
Alison King (Carla Connor) is currently nominated for Best Actress at the British Soap Awards 2019 for her phenomenal and authentic portrayal of Carla and her mental health struggles. You can click here to vote for her.  Coronation Street continues tonight at 7.30PM on ITV.
If you have been affected by mental illness, addiction, trauma, suicide or suicidal thoughts, please don't hesitate to call the Samaritans 24-hour helpline on 116 123, email jo@samaritans.org, visit a Samaritans branch in person or go to the Samaritans website.