Review: Rocketman
23rd May 2019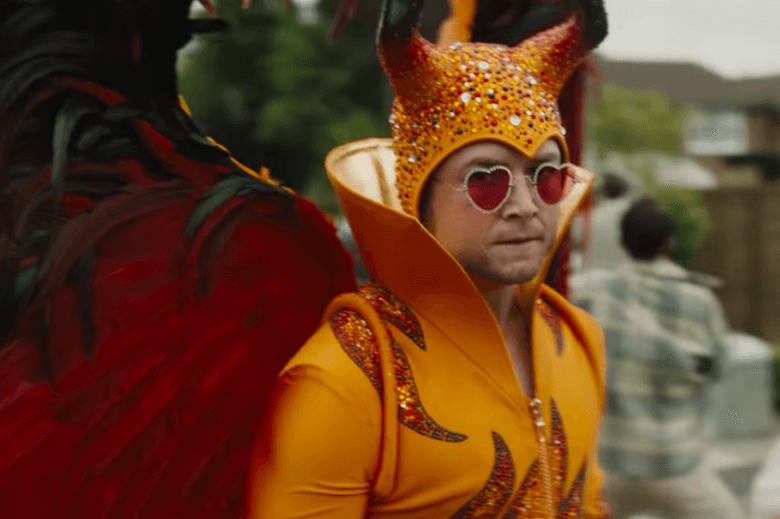 I've got to say, this whole music biopic trend is quite the ride, isn't it?
Following on from the intensely mediocre biopic that was Bohemian Rhapsody last year, Rocketman is this years big blowout music feature – and to say I went into it with cynicism is to undersell how I was feeling.
I wanted to like Rocketman, but I certainly was prepared to come out hating it. Yet, I'm extremely happy to say that it was absolutely splendid, a biopic that (unlike Bohemian Rhapsody) wasn't scared to take a look at the problems that dogged Elton John throughout his illustrious career.
Taron Egerton's performance as Reginald Dwight, better known as Elton John, is simply magnificent, a career defining performance, one that you'll likely be talking about long after you've left the theatre. I know I was, anyway. He embodies everything Elton John is, from the campness to the deep-rooted sadness from his drug and drink days.
The other main performances are also excellent. Jamie Bell plays Elton's lyricist, Bernie Taupin, and he plays him extremely well. Obviously, in the real world Elton and Bernie have a close-knitted friendship, a kinship even. And here, Egerton and Bell manage, rather brilliantly, to capture this relationship like lightning in a bottle. The chemistry between the pair is almost palpable, it's electric.
Richard Madden stars as Elton's utterly detestable manager and brief lover, John Reid. Madden manages to make the character likeable initially, yet completely turn you against him by halfway throughout the picture. It takes a special kind of performance to do that, at least in my eyes anyway.
Finally, of the main four (there are more characters and actors in this film, obviously, but to list them all and discuss their performances would be tiresome – rest assured, they're all great), Bryce Dallas Howard stars as Elton John's mother, Sheila Eileen. She plays an emotionally distant, slightly abusive mother well, and her scenes with Egerton bring out some of the best moments of the film, in which Egerton's John bares all raw emotion.
Dexter Fletcher's direction is brilliant too, building upon his work in Bohemian Rhapsody (he worked on the project after Bryan Singer left). It shows very clearly that he's taken into consideration the massive issues that Bohemian Rhapsody had and made something infinitely more interesting, and simply put, better.
Rocketman is also the first major Hollywood blockbuster to feature on-screen gay sex, a decision that, at least in my eyes, simply makes the film better. You can't discuss Elton John without discussing his flamboyance and sexuality, and Fletcher doesn't shy away from this.
I have one minor niggle with the film, however.  Despite every brilliant quality this film has (and, as already detailed, there are many), the pacing feels slightly off in the third act. It's not enough to bring this film down too much, but it's enough for a noticeable slowing in what had previously been a very well paced film.
Overall, Rocketman is an incredible music biopic, one of the best biopics in general and a rip-roaring time. If you're an Elton John fan, you'll simply adore this. If you're not, it'll win you over with its charm and some absolute bangers in the soundtrack.
People are going to be talking about this film for a long, long time.