Exclusive interview: The Old Pink House
18th May 2017
From bedroom recordings to being announced alongside the likes of Kaiser Chiefs, it's been quite the journey over the past year for the North East's very own The Old Pink House.
On May 27, the band will be headlining The Cumberland Arms as part of the multi-venue festival Evolution Emerging, one of the biggest music events in the North East, where an array of new talent is given a platform to perform each year. This is a long way from where the band started, when lead singer Christopher Brown recorded in his bedroom, putting together these crazy sounds until he met some like-minded people, and thus began the journey of The Old Pink House.
Evolution Emerging comes just a few weeks after The Old Pink House's most recent song, Take It Out On Me, was released, providing them the ideal opportunity to give the audience at this year's event a taste of something new. Take It Out On Me is the Newcastle based band's fourth song to be released following, So Bad, Black Hole and Cruel. The band's debut single, So Bad, was picked up earlier this year by BBC Radio 1 and given some air time as part of Phil Taggart's late night show.
With Evolution Emerging 2017 coming up fast, the band is in full preparation mode for their headline act. Frontman Chris said: "We're just rehearsing a lot and trying to craft the set so it's perfect for a headline slot."
This effort to succeed and put on the best possible show for the North East crowd comes from the event meaning a lot to the band as well as an appreciation for being given a chance to perform: "It's really gratifying. Evo is always one of the highlights of the year in terms of North East music and to be given a headline slot feels great."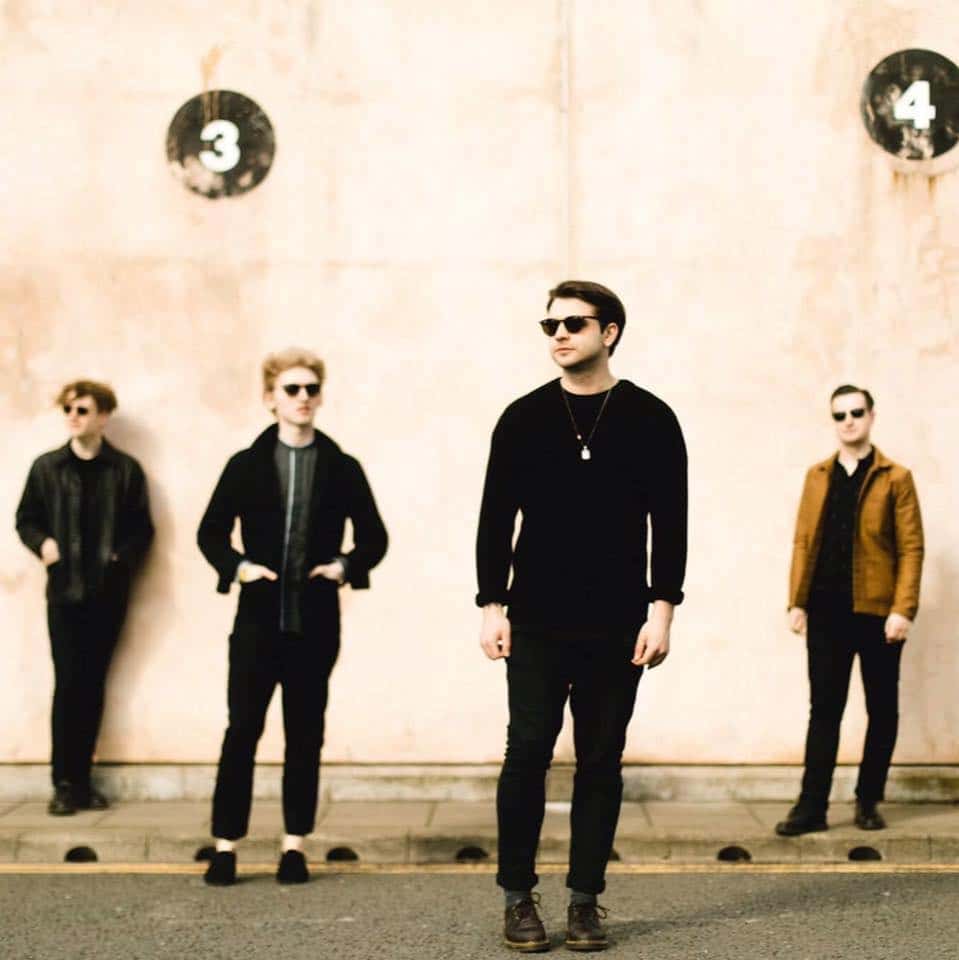 As much of a cliche as it is, The Old Pink House does have a very unique sound that stands out from so much as it's so difficult to pinpoint what exactly it is. The fusion of genres that do not usually sit hand in hand like hip-hop beats and rhythms reminiscent of psychedelia or sweet, softer vocals and sharp electronic music. If anyone can give it a go at describing the mix and variety of what the band's sound actually is, it's the band themselves.
Chris Brown explained: "We like to use the phrase Cosmic Pop. We blend a lot of different elements in, as we're all influenced by so many different artists, so it's hard to really sum up what we do in a concise and digestible way. It feels like genre is somewhat of an irrelevant concept in modern music, especially when you see bands like The 1975 getting a number one album in the UK and US simultaneously with such an eclectic record that crosses so many different 'genres'.
"It probably sounds like a cliche, but we don't like the idea of being pigeonholed to one sound, so we just experiment with the elements we like, and try to create music we want to listen to." We'll definitely be keeping an eye out for the cosmic pop genre in the future, this could be the start of a whole new movement in the music industry as more acts look to blur the lines between existing genres melding them together to form something new and different.
With such a distinct sound it is little wonder that music streaming service Spotify jumped on the chance to add The Old Pink House to their playlists, giving the band that extra buzz of interest. The lead singer added: "It's amazing, Spotify have gotten behind us since we put out our first track, So Bad, in October last year and they've been really supportive of our releases since. Most of our following has come from the exposure we've gotten from Spotify playlists, so we really owe them a lot."
Looking at the future, the band has a date at Bingley Music Live in September with headline act, Kaiser Chiefs. This is a chance for the band to perform with some of the biggest acts in the UK and an opportunity to show them what The Old Pink House brings to the table. Chris added: "It's incredibly exciting to be playing on such a great line up. Obviously there's the bigger acts like Kaiser Chiefs and Manic Street Preachers, but we're really excited to be playing with bands like Anteros, Tigercub and The Big Moon, who we really respect."
Beyond Evolution Emerging and Bingley Music Live, what could be in store for the North East group? Could the lead singer shine some light on this? "We've been in the studio working on some new tunes, and we're probably most excited about playing our first headline show in Newcastle, which we will be announcing soon!"
For updates on the band visit their Facebook page.