REVIEW: The Script at Metro Radio Arena
27th February 2018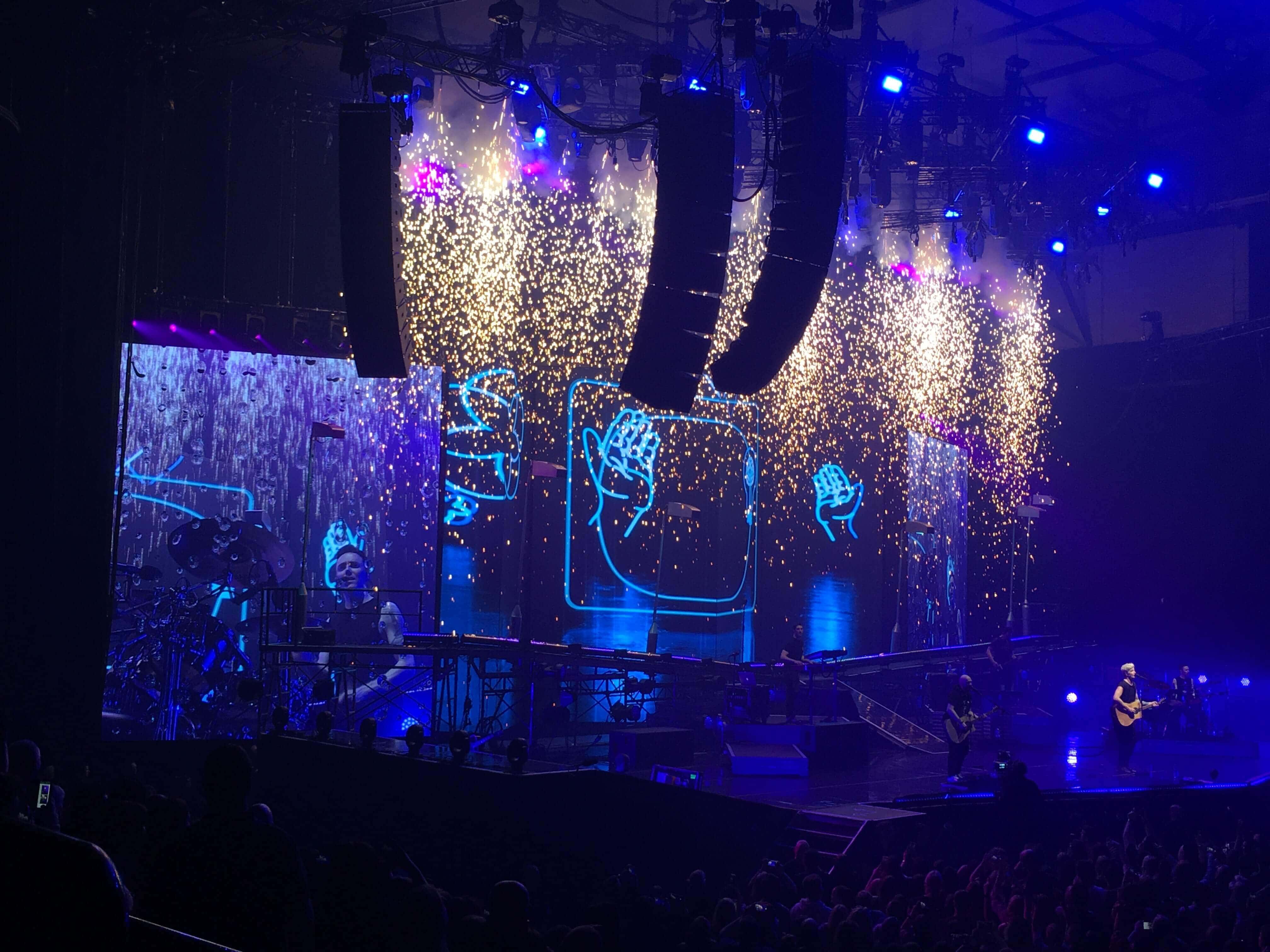 What does freedom mean to you? That is the question The Script asks their fans. The concert generates answers from supporters around the world about the importance of being free.
After a two-year absence from Newcastle, alternative pop-rock band The Script returned to animate the Geordies at the Metro Radio Arena. The trio were greeted with collective cheering as they emerged from their 'Freedom Child' black rectangular cube, opening with the popular song of 'Superheroes' from their fourth album – 'No Sound Without Silence.'
Lead vocalist, Danny O'Donoghue perched on the stage and gave a heartfelt speech about how much he has missed touring and that it's "been too long" since the band graced the Metro Radio Arena stage.
The band rocked to 'Wonders', with the lyrics resonating well with the 'freedom' direction of their latest album. "Don't want to waste another day we're given because we're scared of taking risks" this line makes you want to drop all responsibilities and book a one-way trip to Asia to explore all the world's wonders until you feel like David Attenborough, cultured and educated.
Although guitarist Mark Sheehan provides smooth backing vocals during "No Man is an Island", it's almost hard to hear at some moments. I believe he's underrated. I love hearing him rapping on the studio songs. It would be perfect if his microphone can be raised, giving more of us the opportunity to witness the pitch perfect sound of his talent.
I was disappointed though to find that they didn't sing 'Divided States of America'. The reason why I've been attracted to The Script as musicians is because, unlike most artists, they sing about more than just romance and heartbreak. They mention politics in some of their tracks, which is an important conversation to have in today's broken society.
As the night ended with an encore of 'Hall of Fame', there was an electrifying energy from drummer Glen Power, who poured his heart into the song about courage, dreams and individuality.
Going to the concert, I had low expectations. I've seen a number of televised performances of the band where they've sounded so flat that you're forced to turn the channel to 'You've Been Framed.' But it's clear that they needed their one year hiatus.
We have to understand that after working tirelessly to release music that'll get them on the American and British charts, it can take a toll on the body and mind.
The promising line of "You can be a champion" is the last we hear from The Script as Danny reminds us not to let anyone take our freedom. We can truly conquer the world.