Review: Fifty Shades Freed
26th February 2018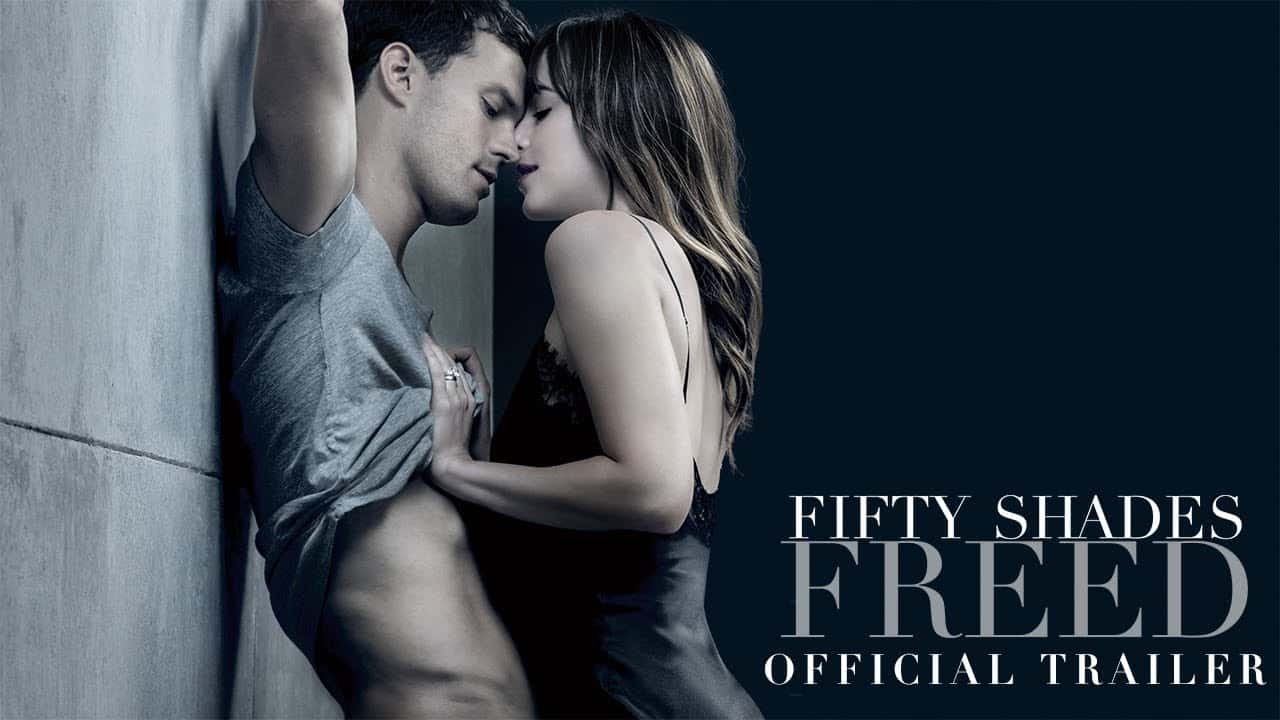 When you think of Fifty Shades you immediately think "porn for women". But take away the sexist expectation, the final instalment of the trilogy opens your mind to the story behind the title.
Dakota Johnson portrays Anastasia Steele perfectly in the final adaptation of the erotic novels by E.L James. Although many will think her role is degrading to women, it is, in fact, the opposite. It's empowering to see a woman who was once so insecure that she literally stumbled into Christian Grey's office, now taking control of her life.
The film opens with Ana Steele marrying Seattle's most eligible Batchelor, Christian Grey (Jamie Dornan), and although she has married into money, she is focused on making a career of her own — which is portrayed significantly throughout Fifty Shades Freed.
The film series allows the audience to watch her grow from a prude, innocently taking orders, to realising that Christian's obsessiveness is a negative trait. Director, James Foley, shows this through the frequent need of topless scenes as she walks about with her breasts out, going against his wishes; her humour, as she jokes her 'safe word' is purple; keeping her job; and seeing her friends when she's not supposed to. It's inspiring to see a woman with such body-confidence and that reflects by the captivating performance Dakota Johnson gives.
It's most likely an unpopular opinion, but for me, Jamie Dornan's performance is dull. The character is supposed to be sexy and mysterious, yet appears awkward, bored, and a bit of a psychopath.
However, it's clear in the actors' performance that the two have created a respectable friendship. The chemistry in the third film appears more natural and nothing appears to be awkward… even the nipple biting!
Sex is something you expect to see, and it's something the film adaptions have clearly struggled with. They are slammed for too much sex and not enough story, and now they're being slammed for being too tame.
If you're planning on watching Fifty Shades Freed because you're looking for kinky sex scenes, then you're out of luck. This final chapter swaps anal beads and whips, for private planes and luxury mansions. We finally get to see more of the back story of Christian's twisted past and why Jack Hyde, Ana's former boss, insists on stalking the newlyweds.
If you're a fan of the books you probably noticed some key parts missing and will probably be left feeling disappointed in the lack of structure the film holds.
The film drifts by inserting the 'famous' sex scenes as though they're songs within a musical. It appears rushed, and would be extremely difficult to follow if you didn't have a basic understanding of the story.
The one hour 45 minute screening is being shown in cinemas throughout the UK; so if you're a fan of the books or previous films, then Fifty Shades Freed is a must. However, be prepared to watch with an open mind.