Tracy Beaker set to return in long-awaited sequel
4th April 2018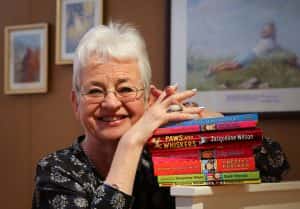 Jacqueline Wilson created the legendary British character Tracy Beaker 27 years-ago in her book, The Story Of Tracy Beaker, which portrayed the story of a feisty 10-year-old raised in a care home known as The Dumping Ground.
Beaker is back in the sequel My Mum Tracy Beaker, but as a 30-year-old mother. The book is to be narrated from the point of view of Tracy's daughter, Jess, and tell the story of a single mother who is struggling to find secure work and to make ends meet at home. They live in a housing association flat similar to the one the author herself grew up in, in South-West London.
Following the successful TV show, the misfortune of Tracy's life will be highlighted and how she has had to overcome challenges.
Wilson's 108th children book will be published in October, with the author currently still working on it.
To pre-order, head to www.foyles.co.uk/witem/childrens/my-mum-tracy-beaker,jacqueline-wilson-nick-sharratt-9780857535221