'Ant-Man and the Wasp' Delayed By A Month In The UK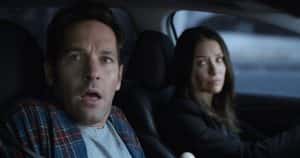 After Ant-Man's absence from Avengers Infinity War, many fans are wondering just where he was during the events of the film.
Very shortly, fans will see the return of Marvel's Ant-Man and the introduction to the 'Wasp'. In the sequel to the 2015 film, Ant-Man, directed by Peyton Reed, will be the 20th instalment to the Marvel Cinematic Universe and set after the events of Joe and Anthony Russo's Captain America: Civil War but before Avengers Infinity War.
The film's plot will revolve around Scott Lang (Paul Rudd) balancing his life as father and superhero when Hope Van Dyne (Evangeline Lilly) and Dr Hank Pym (Michael Douglas) present Scott with an urgent mission that will have him face off with the films villain, Ghost (Hannah John-Kamen). Secrets of their past will be revealed, involving Michelle Pfeiffer as Janet Van Dyne and Laurence Fishburne as Goliath. The film will also feature returning characters like Luis – portrayed by Michael Pena.
Unfortunately for us fans in the UK, we will have to wait until 3 August before it his cinemas. Yes, Ant-Man and The Wasp will release a whole month after the US release of 6 July. However, the UK will be getting it before Italy (14 August) and Japan (31 August). This is a big change for Marvel as the UK tends to receive their films a couple days earlier before the US to gage public reception.
Disney or Marvel have not confirmed why the release for the UK is later however a possible reason is the World Cup which lasts from mid-June to mid-July which will keep fans entertained.
Despite it being unlikely that there will be an Avengers Infinity War level of spoilers, it will still be frustrating as UK fans will find it difficult to avoid spoilers.