Stan & Ollie review – a second opinion
18th January 2019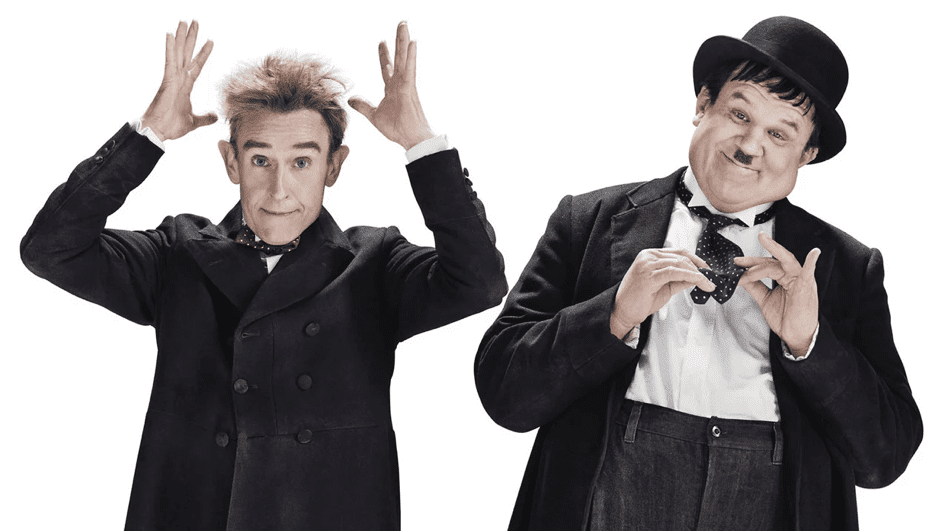 Although it was released in the not too distant past of 2018, Stan & Ollie has only just made it to U.K. cinemas. A film focusing on the final touring days of Stan Laurel and Oliver Hardy, it's a ripe picking for the upcoming awards season, already netting a fair few BAFTA nominations for Coogan and company.
Laurel and Hardy are a staple of comedy history, so it's no surprise that the powers that be over at BBC Films decided to produce a biopic all about their final years as a duo.
Starring Steve Coogan (Philomena, Alan Partridge) and John C. Reilly (Step Brothers, Chicago), Stan & Ollie proves that great actors can save a flailing project.
Coogan, as expected, is a superb cast member with a brilliant performance on his part. John C. Reilly follows suit, pulling together the more touching and tear-provoking aspects of the movie.
As far as the supporting cast go, Shirley Henderson (Bridget Jones's Diary, Trainspotting) gives a notably great performance as the long-suffering, worried wife of Oliver Hardy.
Considering the focus on both Coogan and Reilly, it's no surprise that they deliver some tremendous performances the whole way through.
It has some nice links to Sunderland too: their final tour saw Laurel and Hardy return back to Sunderland twice, in 1952 and 1954. The final tour featured in the movie is that same era; we see some lovely visual montage scenes showcasing brief performances at a variety of theatres, Sunderland being one of them.
A keen eye for direction helps the film through its most difficult times (these being right at the beginning and somewhere towards the end). Director Jon S. Baird (Filth) has brilliant talent and brings to life two comedy legends once more.
Baird is a frequent collaborator with Coogan and the two work with incredible efficiency throughout, turning the movie into a biopic well worth viewing.
His tenacious efforts bring together the majority of the film in marvelously flashy fashion. We see recreations of Laurel and Hardy's stage performances, while at the same time glimpsing behind the curtain of history's most lauded comedic duo.
The film isn't without its issues though: there's a certain lack of humour throughout – ironic really for a film about comedians and starring comedians.
It's not that there are no jokes whatsoever, it's that there simply isn't enough original material. Most of the best jokes seem to be recreations of the stage productions Laurel and Hardy themselves performed.
What is also unfortunate is the lack of engagement with the story.
By all means, is it nice to see a biopic about Laurel and Hardy, especially those that are invested fans, but there's a lot of material to cover and simply not enough time to cover everything. Similar to Bohemian Rhapsody, the film doesn't seem to know which bits of information to bring along for the ride, so instead we're left with a semi-sufficient mess of a script.
All the facts are there as expected, but the film is somewhat lacking energy at times and really pump the brakes on occasion.
But, aside from this, the strengths of the cast and director are more than enough to make this a successful (and more importantly, enjoyable) biopic that will be a sure fire hit for fans of one of history's greatest comedic duos.
Rating: 3.5/5