The Road To Endgame – Part 17: Thor: Ragnarok
17th April 2019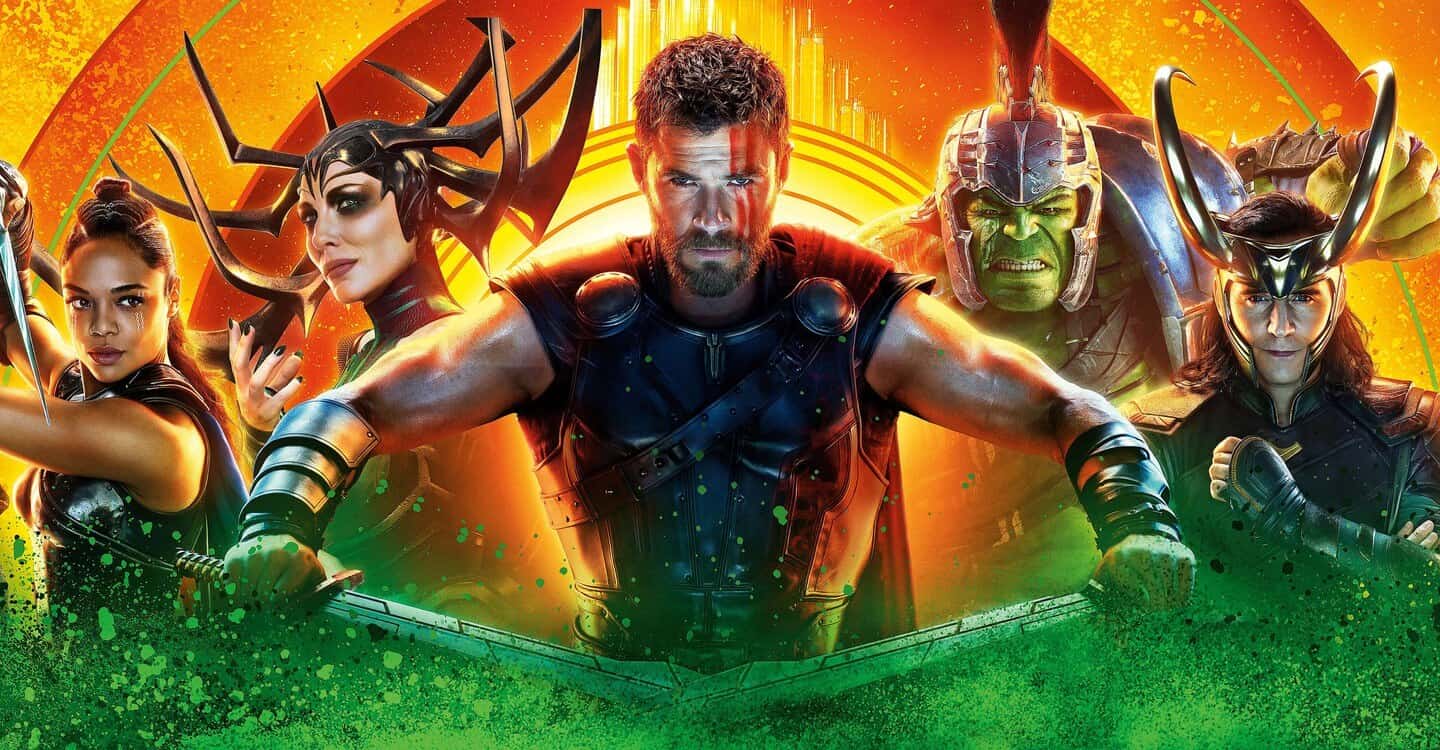 Thor and Thor: The Dark World were two awful films. I'm talking next level boring and just out of place in the general scheme of things.
So to hear they were making a sequel was originally exasperating. Nobody asked for a third Thor film, so why on earth were they making one? Then I found out Taika Watiti, he of What We Do In The Shadows fame, was making the film and I was instantly a little bit more interested. So the question is, is Thor: Ragnarok good enough to shed the long shadow of the previous awful attempts at making a Thor film? Or is it yet another dud?
All I can say is thank the gods for Taika Watiti.
Thor: Ragnarok is a fun, vibrant, colourful romp through myth and legend. It's easily the best Thor film, and it's also easily one of my favourite Marvel Cinematic Universe films. Everything about it just screams fun, and it's nice to see that in a film that's also so overwhelmingly bleak.
Thor: Ragnarok is about Thor having to defeat his sister Hela, the goddess of Death, after Odin (Thor's Father) dies and releases her through the magic he cast earlier in his life. It's now up to Thor and Loki to stop Hela from destroying Asgard, but not before they end up on another planet entirely, meet The Hulk again, and some new friends in Valkyrie, Korg and Miek. It's a story of a hero defeating the odds, but it's also a subversion of the standard superhero film plot. Without spoiling anything, the ending is something you probably won't be expecting.
The cast is, as usual, great. This is easily Chris Hemsworth's best performance as the titular Thor. He's funny, yet nuanced and emotional. The film never strays into too comedic nor too bleak areas. It's perfectly balanced, as all things should be. Similarly, this is my favourite Mark Ruffalo Hulk performance in the Marvel Cinematic Universe to date. It finally feels like he fully encapsulates the character, and they feel like one and the same person, unlike before where they felt like two very distinctive people.
Oh and Tom Hiddleston is as great as ever.
The new additions are also, quite shockingly, brilliant. Tessa Thompson's turn as Valkyrie might be my new favourite role of hers, overtaking Sorry To Bother You. And Cate Blanchett's Hela is amazing, especially for an MCU villain. She's imposing and at times extremely threatening, and it's great to see somebody have an impact in a Thor film.
This, in addition to Taika Waititi's gorgeous direction, makes Thor: Ragnarok easily one of my favourite Marvel Cinematic Universe feels. It's got twists and turns, and a lot of heart in it. In The Road To Endgame, this is one you simply cannot miss.
Oh and Taika Waititi's character in the film, Korg? I've never fell in love with a character quicker.
8/10