Holly Allton's reading challenge
18th January 2021
Every year I set myself a reading challenge. I always set it at the achievable amount of 12 books a year, which is only one book per month. I use the app Goodreads to keep track of my books, as it also allows you to rate books, add and read reviews, make lists of books you want to read, and to also connect with friends using the app to see what they are reading! You can follow my Goodreads account here.
As 2020 was the year of lockdowns and isolation, resulting in boredom and a desire for escapism, I found myself reaching for the books on my shelves more, and surpassing my book target. I managed to read 16 books in total in 2020, and here is my thoughts on them.
How Do You Like Me Now – Holly Bourne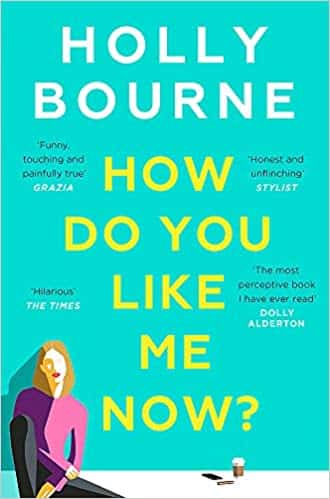 5 STARS
This book focused on self-love, female empowerment, and acceptance. It followed the journey of Tori, a bestselling author of a self-help book and motivational speaker.  However, Tori's life was far from the perfect image she projected to the public. In today's society, social media can become an obsession, but this book reminded me that not everything you see on it is genuine. It also taught me to be more aware of what's going on around you, and to take charge of your own life and future.
Local Girl Missing – Claire Douglas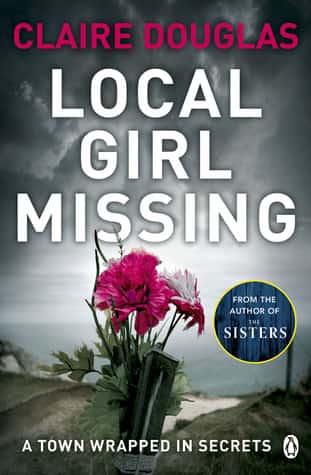 5 STARS
Local Girl Missing is a thriller about the disappearance of a young woman. It flips back between the present and the past (20 years ago), which I found interesting and kept the story flowing well. It was incredibly captivating as I was invested in the characters and the storyline as a whole. It had multiple plot twists along the way, but remained realistic and believable. The ending was not predictable at all, which is always a bonus.
Her Name Was Rose – Claire Allan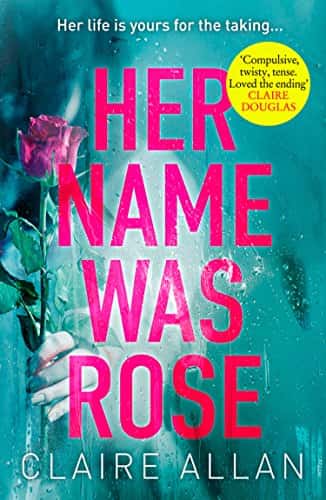 3 STARS
A woman witnesses another woman being fatefully hit by a car, and then begins a dangerous journey into obsession with the deceased. I had high hopes for this book after reading a preview of it, however it started to fall flat after only a few chapters. It seemed that the story was original, but it was very slow, and the most interesting parts happened at the beginning and towards the end, which left a whole load of nothing in the middle. It's certainly not the worst book I've ever read, and it did keep my attention, but I was left feeling disappointed after finishing it.
Naturally Tan – Tan France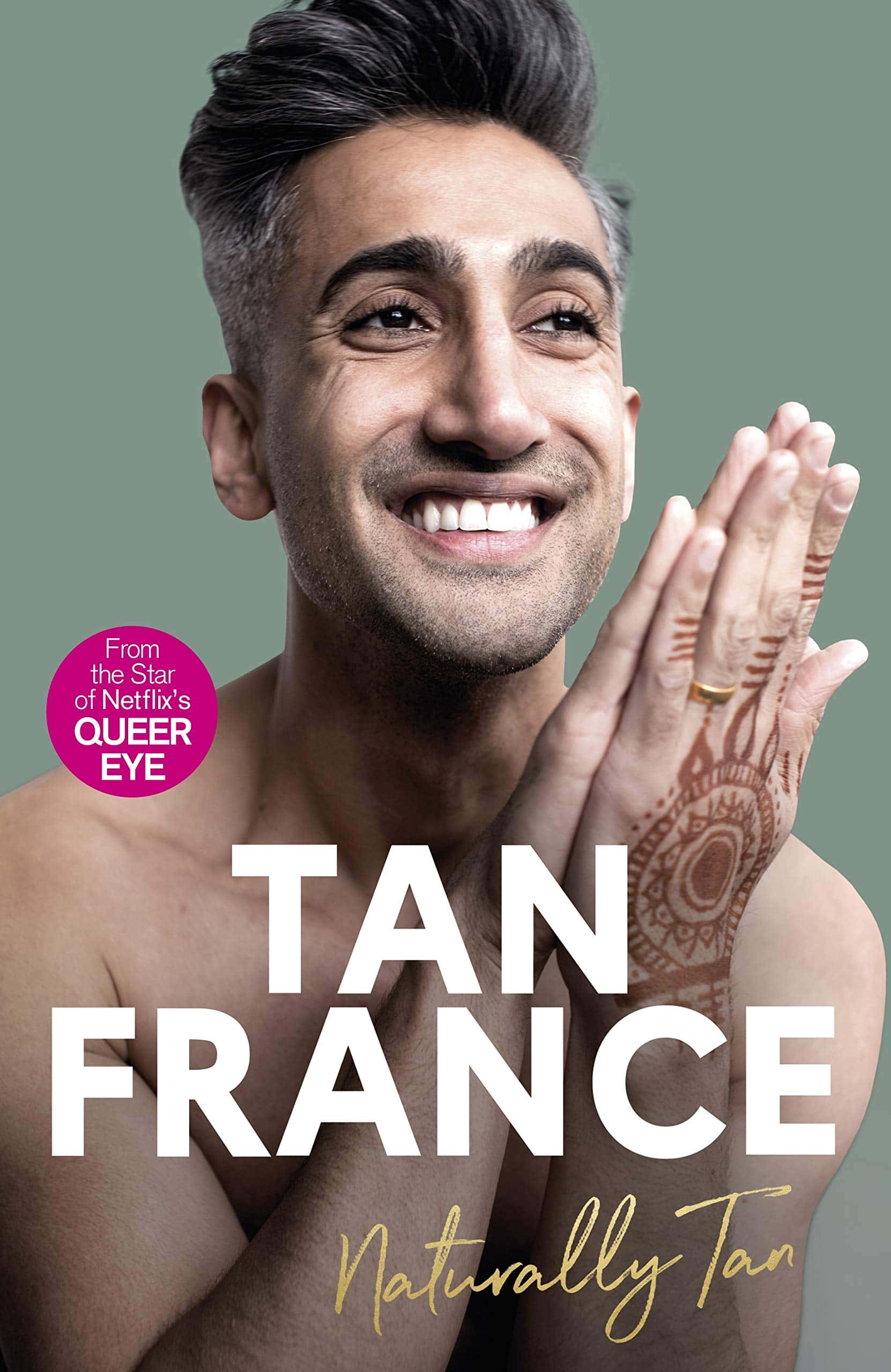 5 STARS
Tan France's autobiography was an excellent read. It was informative, personal, and honest as he detailed his experience with racism and homophobia. I would recommend this to anyone, for that reason alone. However, being a fan of Tan France for his fashion-based roles on Queer Eye and Next In Fashion, learning of his career beginnings in fashion, was a great aspect too.
Read my full review of Naturally Tan here.
If I Never Met You – Mhairi McFarlane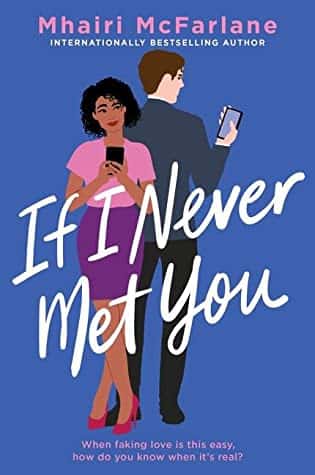 2 STARS
 If I Never Met You is the story of a long-term relationship ending, and how the protagonist moves on from it.  Another disappointing read, in my opinion. Mainly because I felt that I had read it before. It wasn't original, and it was predictable. As soon as two characters were introduced, I knew exactly how this book would play out, and how it would end. I was also quite sad that the female protagonist had most of her problems solved through male validation and in the modern times we live in, I don't think that's a message that we should be sending.
 Grown Ups – Marian Keyes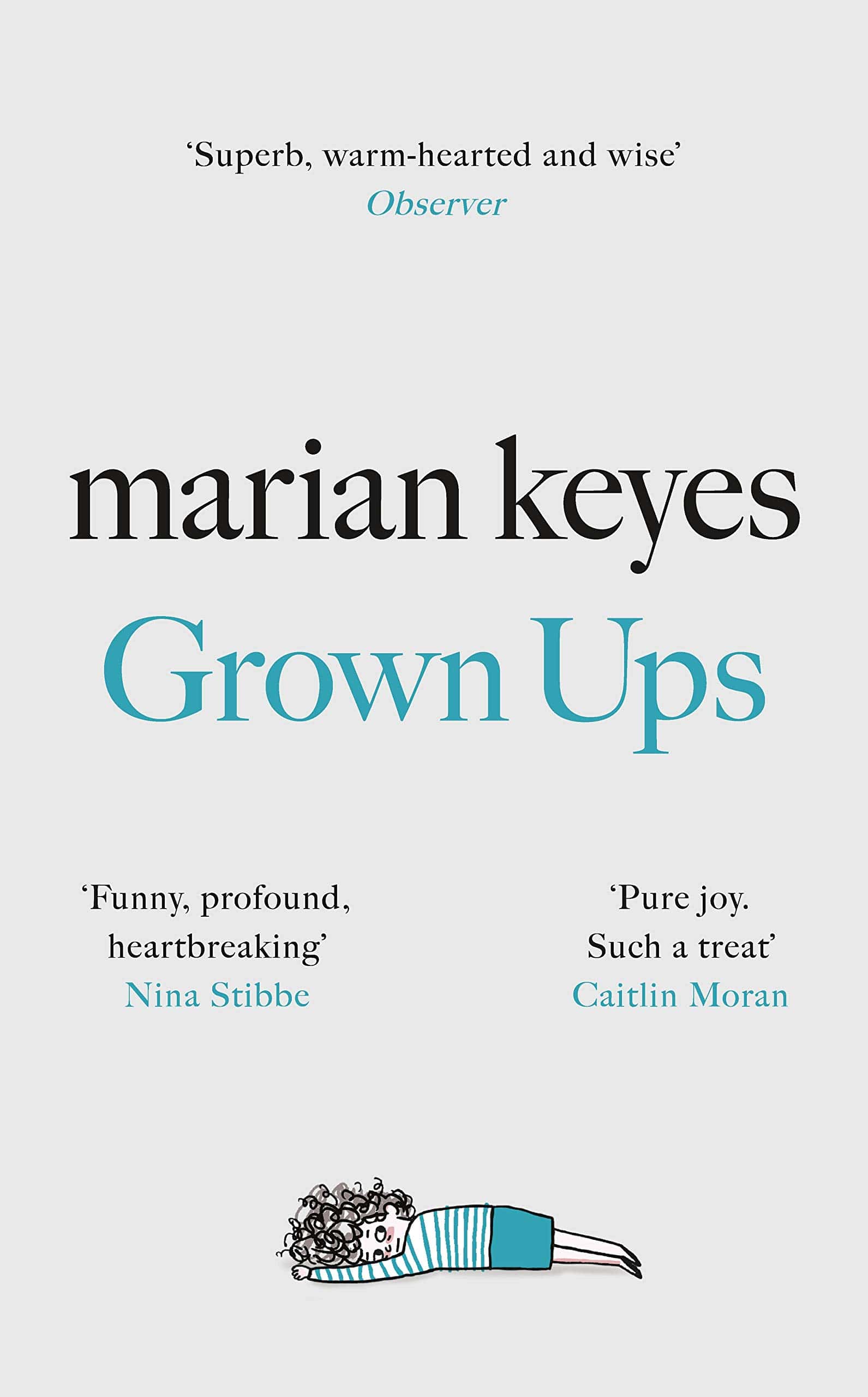 2 STARS
It pains me to say this, as I've been a fan of Marian Keyes and her books for years, but this particular book was very dull. It tells the story of a large Irish family, and what happens within it. It was a long read, but it certainly didn't need to be. There were a few engaging moments and I enjoyed that it was written from the perspective of many characters, but it was unfortunately a chore to get through, and I had no connection to the characters at all.  In fact, I believe that if Keyes had whittled it down to the better parts and cut the rest of it out, it wouldn't have been so bad. It won't put me off reading another book from this author in the future though, I just hope it was a one-off.
Taken – Lisa Stone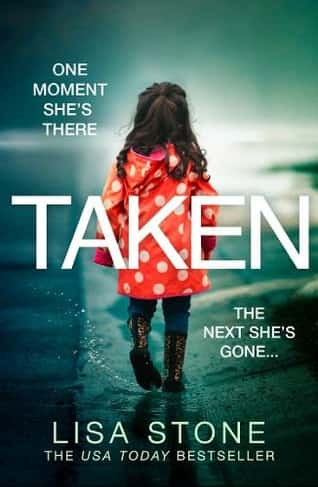 5 STARS
 Finally, Taken got me through the reading slump I had put myself in. I got through it in around two days as I genuinely couldn't put it down. It was an easy read but with a gripping storyline. It focused on the kidnapping of a young girl from an un-fit mother which meant that it was upsetting in many parts, but with every chapter the story progressed at a quick pace which kept me intrigued until the very end.
Behind Closed Doors – B.A. Paris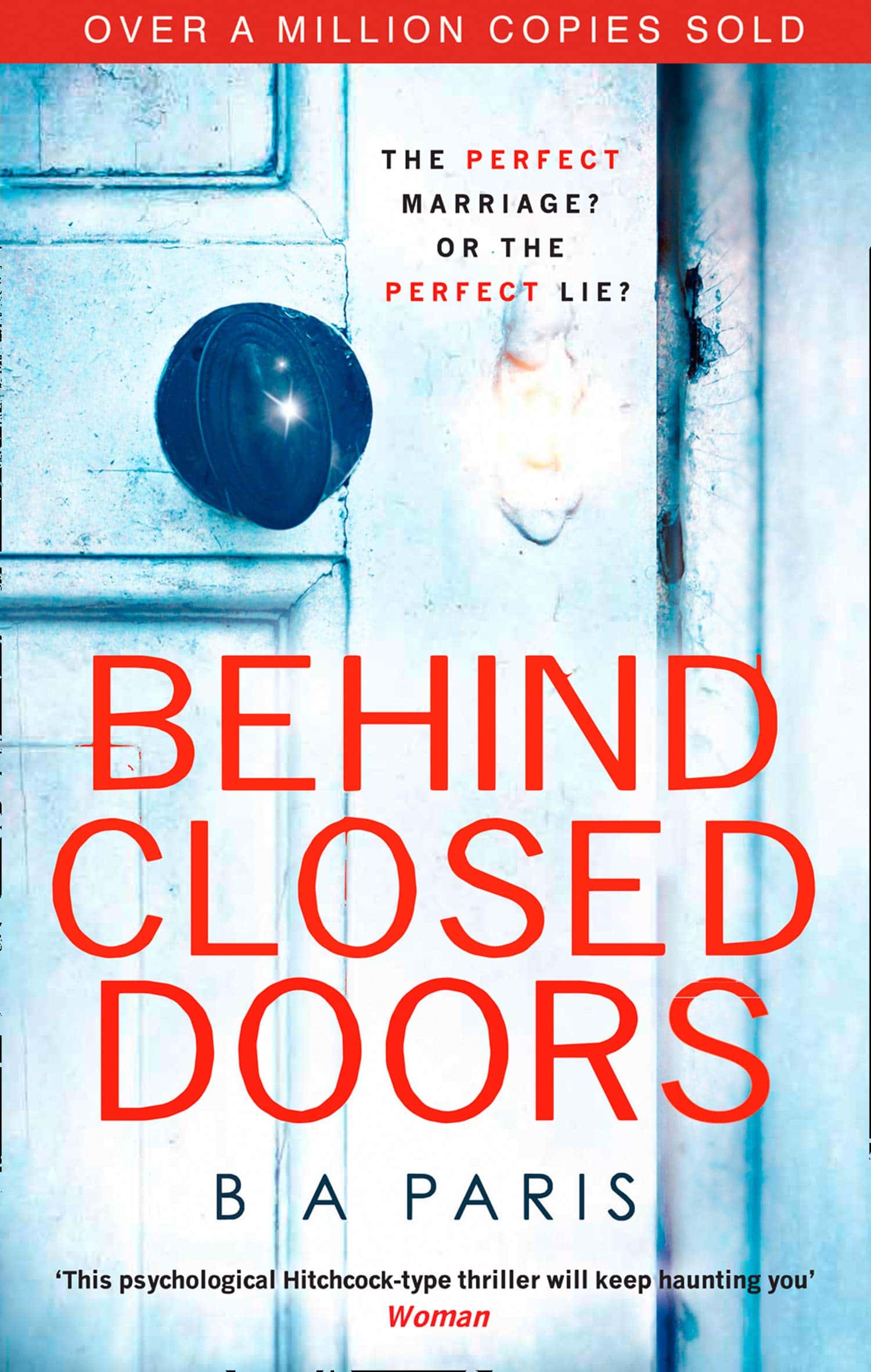 5 STARS
 This book has to be the most captivating story that I read in 2020, with so many twists and turns. It was written so well that I felt I was within the story myself and was left shaken by the end. It was one of the most disturbing books I've ever read, I must say, but nonetheless, so engrossing that I couldn't put it down. It tells the story of the seemingly perfect marriage between Grace and Jack, but I honestly can't say anything more other than that, as I urge you to read this book!
Hinch Yourself Happy – Mrs Hinch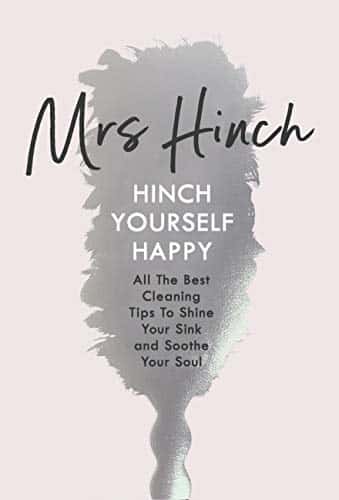 3 STARS
After the rollercoaster ride of the last book, I wanted to read something simple and sweet. Hinch Yourself Happy was the perfect book to fit that description. It was quite boring as it mostly detailed house cleaning tips, but the parts that gave us more of an insight into Sophie Hinchliffe herself, was interesting. It was a nice read, but nothing more than that. I'm excited to see if her new book, 'This Is Me' is more personal.
Sh**ged. Married. Annoyed. – Chris and Rosie Ramsey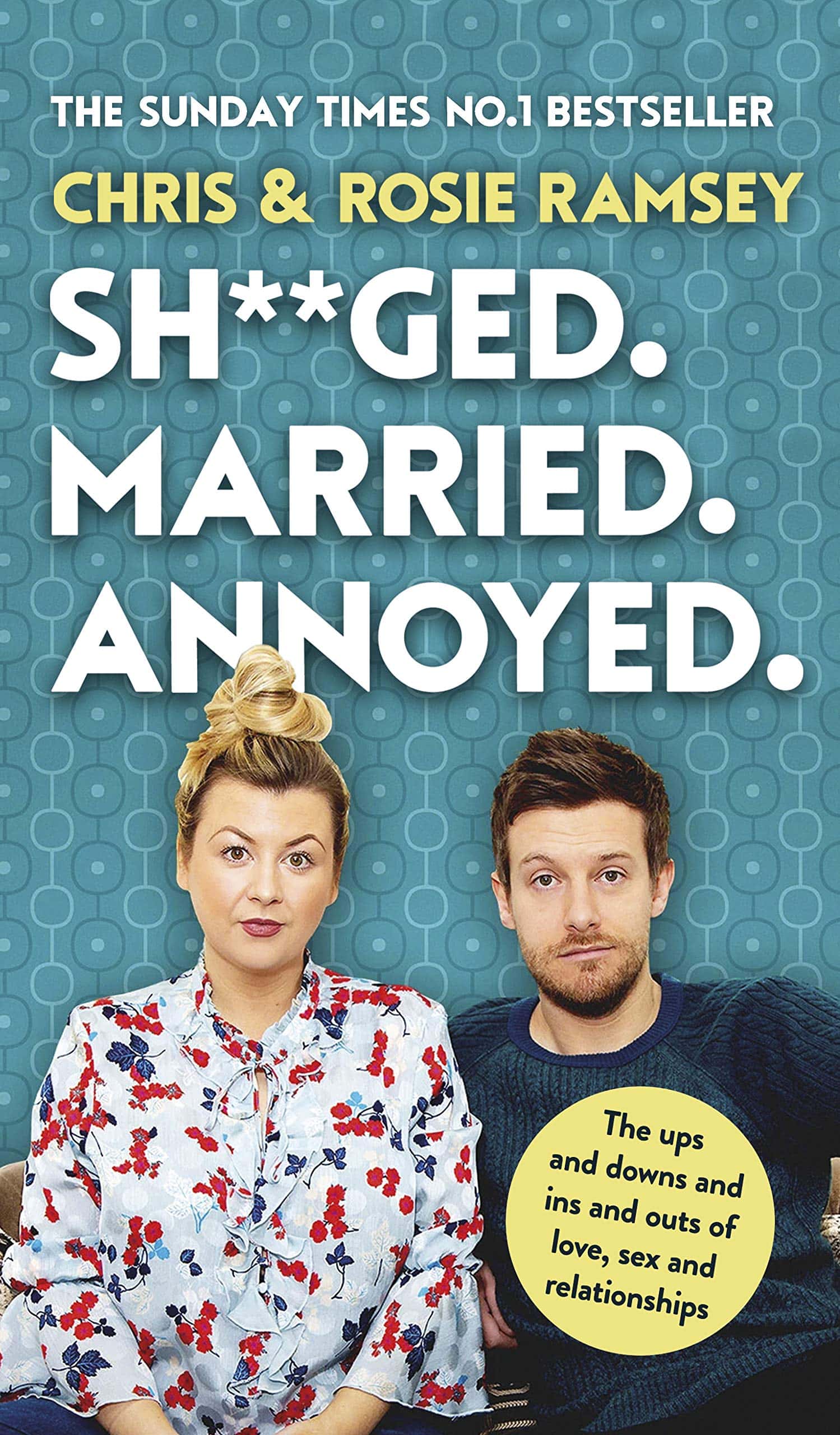 5 STARS
 I'm a huge fan of Chris and Rosie Ramsey and a huge fan of their podcast. The book version of the podcast did not disappoint. It was hilarious and heart-warming. I enjoy that Chris and Rosie speak about adulthood and parenting in an honest and non glamourous way which is reassuring to those who are struggling with those things. I also love that they are both local, therefore their northern humour resonated with me. An absolute joy to read.
Read my full review of Sh**ged. Married. Annoyed here.
Girl, Interrupted – Susanna Kaysen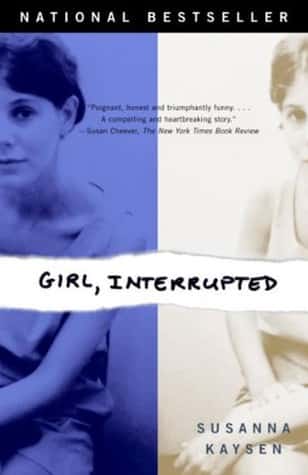 4 STARS
 I decided to finally read this book after watching the movie version many years ago and really enjoying it. The book was slightly different to the movie (probably down to artistic licence) but obviously more real. It tells the true story of Susanna Kaysen, and her experience within a notorious mental hospital. I think for the time that it was written, Kaysen was ahead of that time, and it's something that even know we can look back on and understand fully.  I view this book as an important part of modern history.
Ooh! What A Lovely Pair – Ant and Dec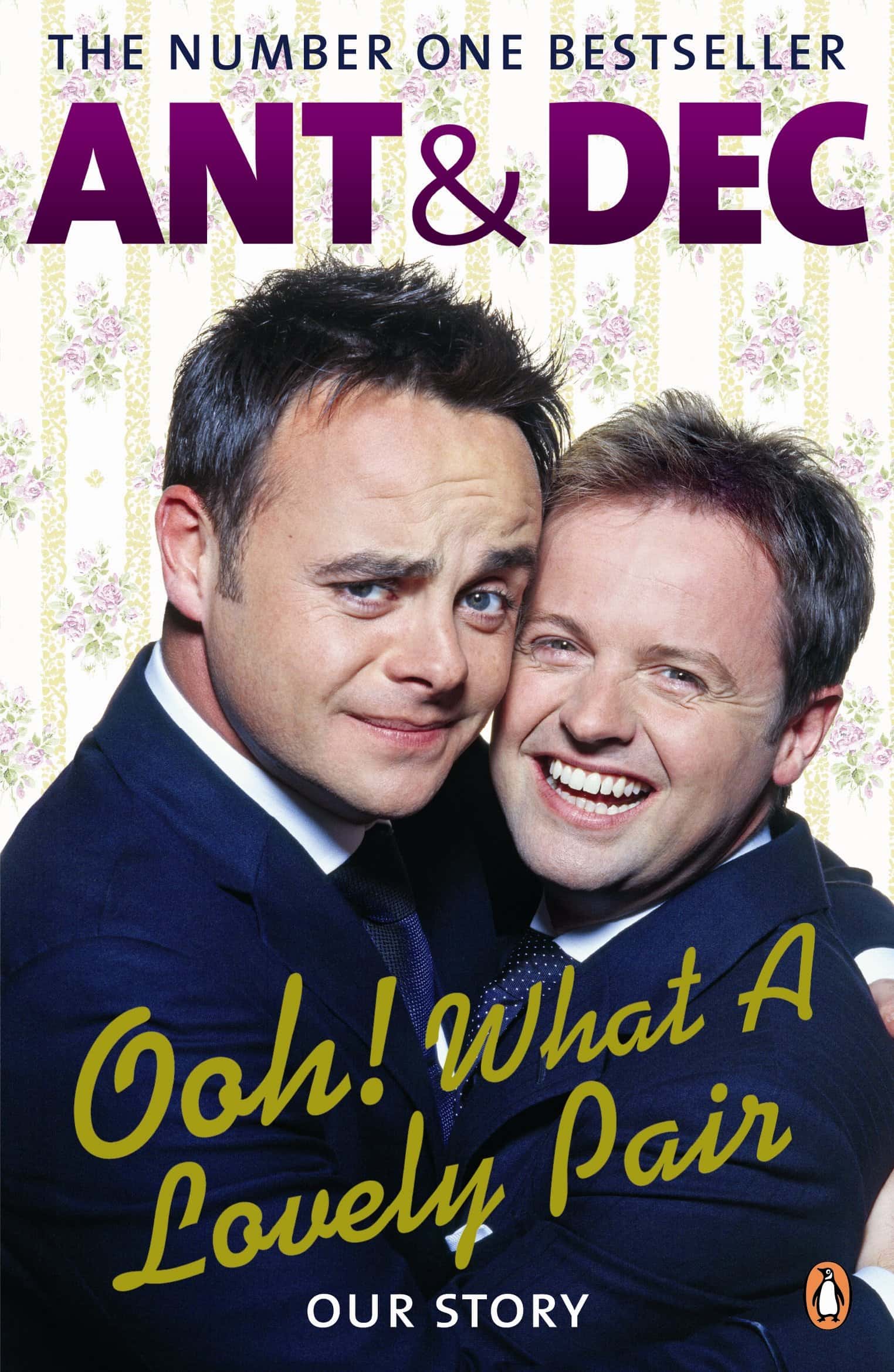 5 STARS
 As I decided I would read Ant and Dec's new book Once Upon A Time, it seemed only right to read their first book, Ooh! What A Lovely Pair before that. I've always adored Ant and Dec, due to the fact they've been on my television screen since I was a young girl, and as fellow Geordies, I've also felt familiar and comfortable when watching them present their shows. This book took us on our journey of not only their careers from the very beginning, but also detailed their upbringings and other elements of their personal lives. Humorous, fun and just an all-round lovely read.
 If You Could Go Anywhere – Paige Toon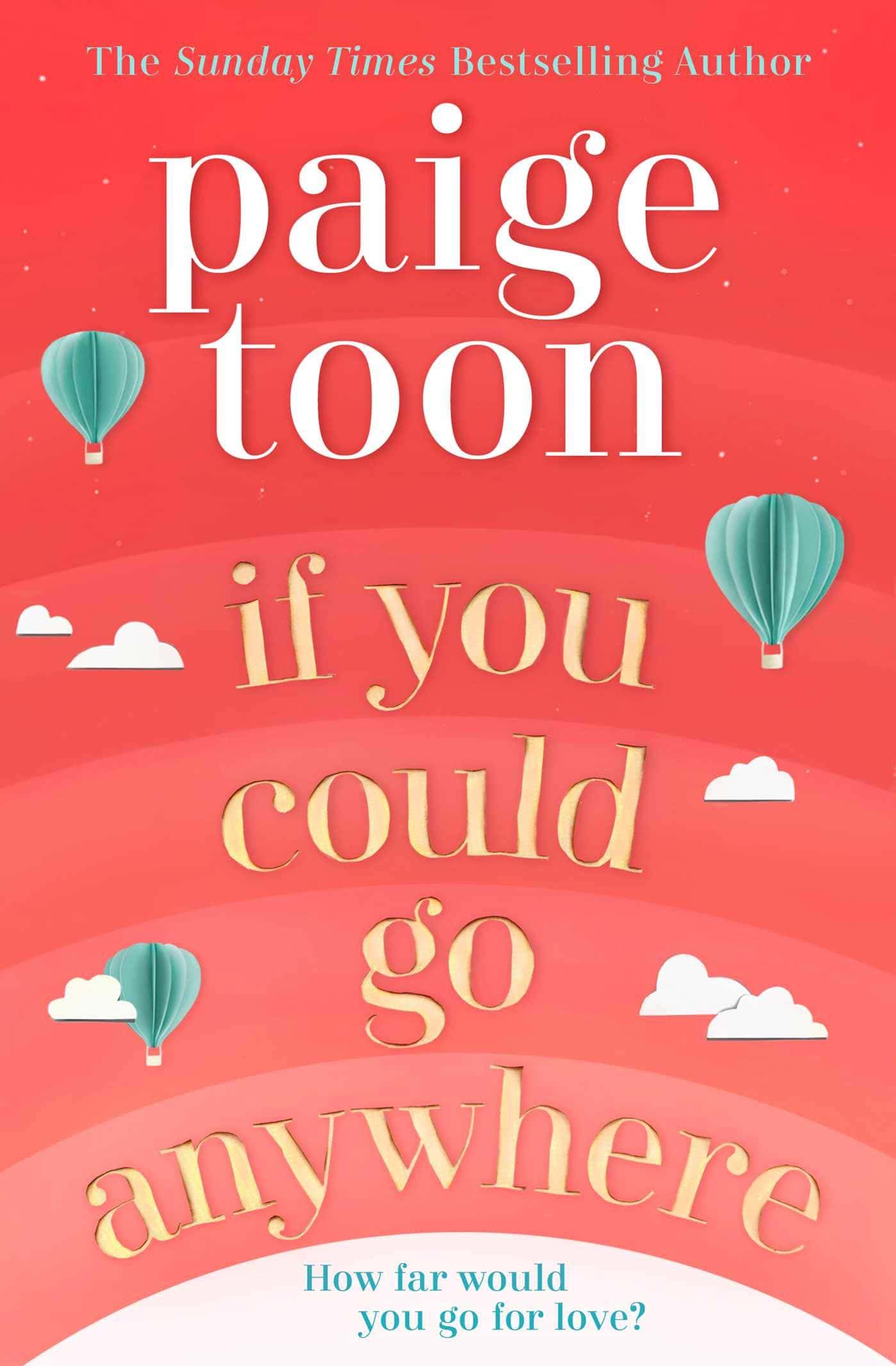 4 STARS
 In the cold winter lockdown, all I craved was a summer in Italy. This book provided me with that getaway. The female protagonist jets to Italy to connect with her long-lost father. It was heartening, but also devastating in parts. It told the story of love and loss in many different forms.
The Meaning of Mariah Carey – Mariah Carey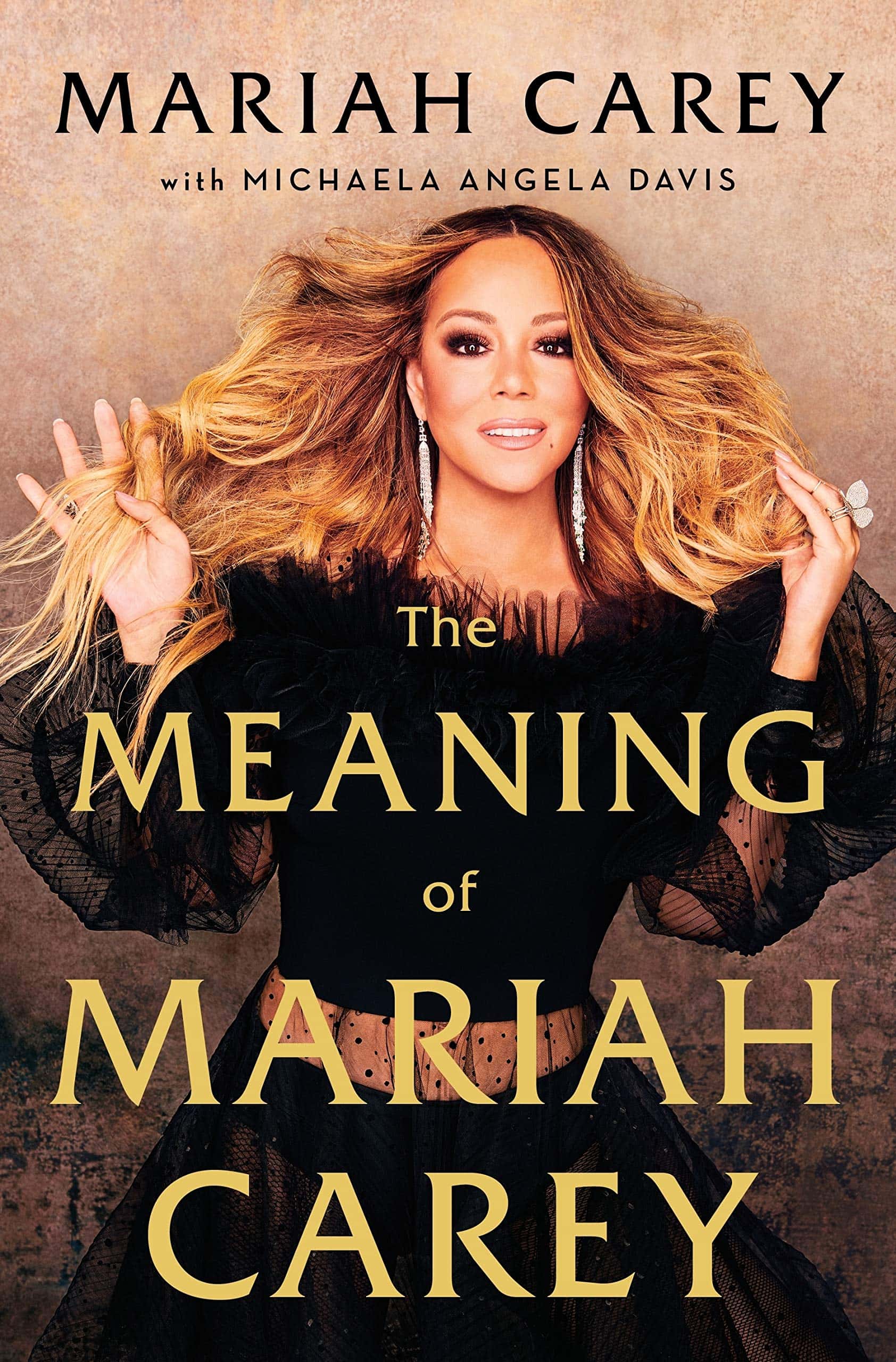 5 STARS
Forget everything you think you know about Mariah Carey; this honest story will change that. Carey takes us through every aspect of her life and explains how it has shaped her as a human being. From her traumatic childhood, to her unsuccessful first marriage, and the rise of superstardom in between, it is a eye-opening book that will truly change the public perception of Carey. Even if you're not a fan of hers, I'd still recommend that you read this.
#Girlboss – Sophia Amoruso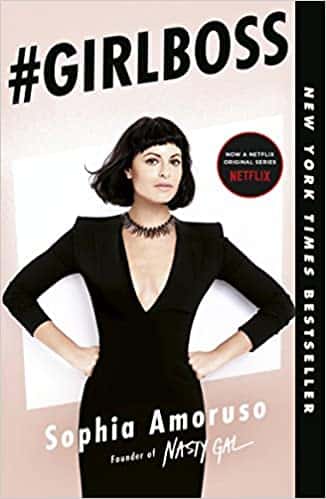 5 STARS
#Girlboss is the book you need to read for career inspiration, especially if you want to be in the creative field. I had watched the series on Netflix, which I rated highly, and the book was no different. A non-fiction book, featuring Amoroso's guidance of how to succeed in your career, as well biographical parts explaining how she went from being at 'rock bottom' to being the CEO of a successful clothing brand.
Everything I Know About Love – Dolly Alderton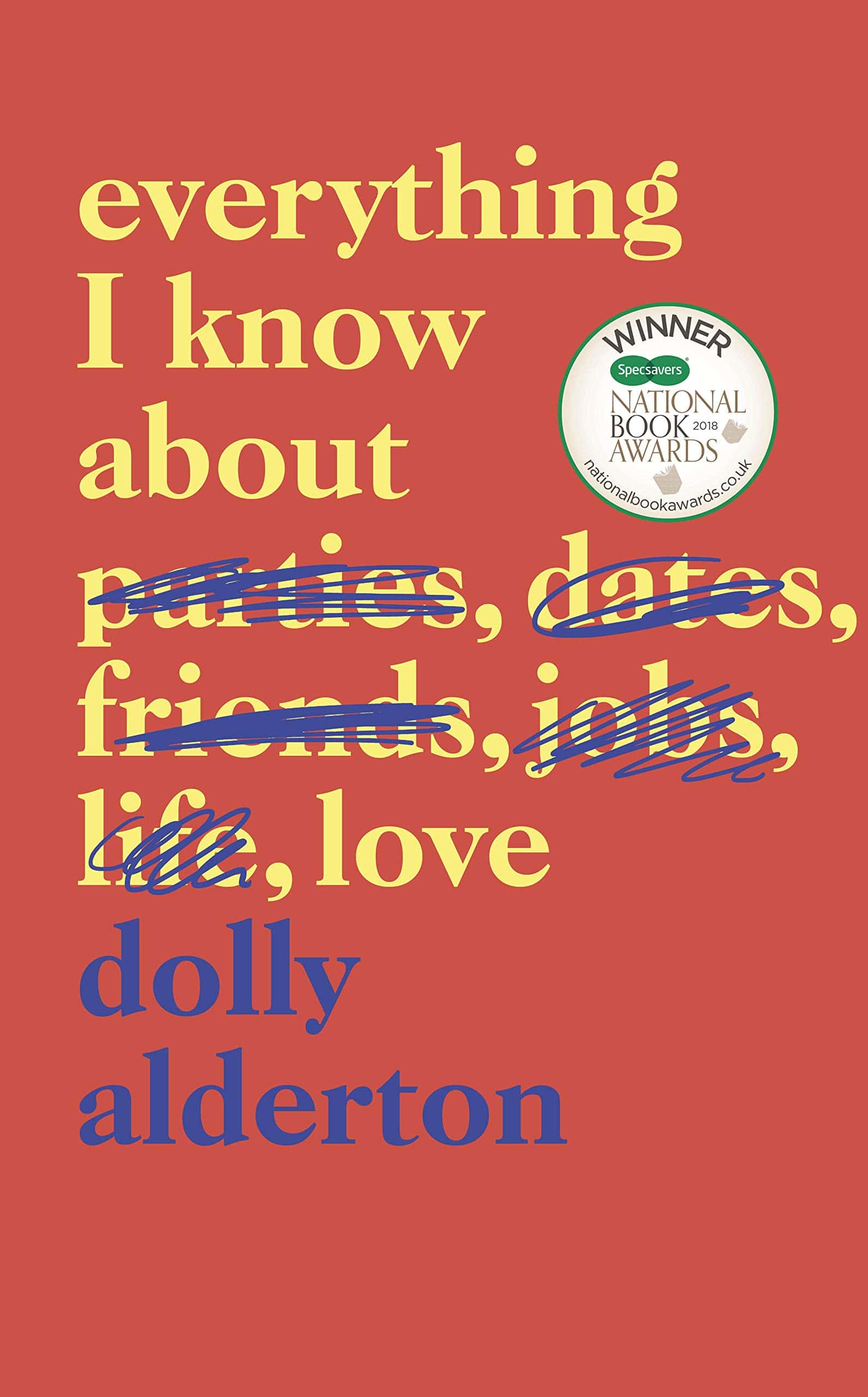 5 STARS
Lastly, Everything I Know About Love. Another biographical book, this one from journalist Dolly Alderton. Alderton is an excellent storyteller, especially in the form of a memoir based on her love life. However, for me Alderton felt like a secondary character, as the relationship between her and her best friend Farly, and Farly's life in general, moved me the most. I thought the book was going be just about Alderton's past boyfriends, but it was so much more than that. It was truly about love, in its many different kinds. The perfect end to my 2020 reading.