Why 2017 may prove to be the most important year in film history
19th February 2018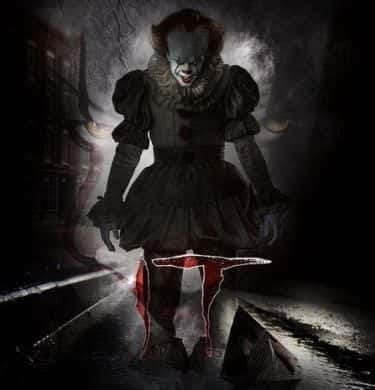 While it may not be remembered as such — due to the lack of any record-breaking Avengers films, or any newsworthy performances from big names like Leonardo DiCaprio — 2017 was a very important year for films.
Not because of the financial success of Star Wars: The Last Jedi, which grossed over $1.3 billion worldwide, or even the critical success of Moonlight, which became the first LGBT film to win the Academy Award for Best Picture.
2017 is a crucial year for cinema because, for the first time in a long time, it was a year where horror took centre stage.
Of the 32 films which grossed most in a week, seven were from the horror genre, namely Split, Get Out, Alien Covenant, Annabelle Creation, It, Happy Death Day and Jigsaw all held the number one place in the US box office for at least one week, with It managing to hold it for two weeks until being overtaken by Kingsman: The Golden Circle and Split maintaining a lead for three weeks until being dethroned by The Lego Batman Movie.
Aside from financially successful horror movies — including the aforementioned Split, Get Out and It as well as It Comes at Night and Mother! — receiving high praise from critics, Get Out was particularly lauded, receiving four nominations at the 90th annual Academy Awards, including one for Best Picture. This is incredibly uncommon, with only five horror movies — The Exorcist, Jaws, The Silence of the Lambs, The Sixth Sense and Black Swan receiving nominations in that category, Silence of the Lambs being the sole winner of the accolade.
Horror movies making lots of money is nothing new, but such success often comes around Halloween and the start of the year, but not consistently year round.
Some would also argue that horror movies have been critically well received before, with the likes of Silence of the Lambs and Alien being considered some of the finest movies ever made.
My argument is not that the success of horror in 2017 is ground-breaking or even unprecedented. Instead I argue, with horror becoming more marketable, and more filmmakers seeing it as a legitimate art form rather than merely providing pointless jump scares, the genre may be undergoing something of a renaissance — re-establishing itself as a powerhouse of cinema circa 1970s and 1980s — with a new wave a filmmakers taking the roles that Wes Craven and John Carpenter left behind, and a new generation of viewers coming to the cinema week in week out to see what they produce.
Words by Raphael Boyd