Game review: Football Manager 2019
21st November 2018
Words by Luke Taylor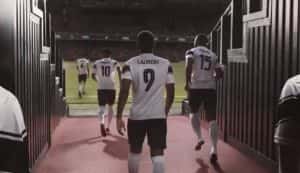 The popular Football Manager series just goes from strength to strength with the newest game of the series – and this year's version is the most ambitious yet.
The developers (Sports Interactive) certainly didn't rest on their laurels after success with last year's edition, with major overhauls in both training and tactics. This leads to a more enjoyable and realistic experience.
As soon as you load the game you will immediately notice the changes made to the interface and how it differs from previous Football Manager games. The refreshed interface gives the game a simpler, more modern feel, with an editable menu layout and some handy tutorials.
The new tactics system is more detailed and in-depth than ever before. It allows you to precisely design how you want your team and specific players to play. If you don't have the time to spend designing your own, you can select a number of established tactics, ranging from a Sam Allardyce route-one to Guardiola-style tiki-taka.
It is vital you choose the right tactic for your team: it is possible to choose up to three tactics and then, during pre-season, determine which is best.
In past versions of Football Manager, training has been an afterthought to most because of lack of detail and consequence. However, after an overhaul of the training system there is bigger consequences on the pitch, thus affecting your results.
For example, trying to make a Manchester City team play route-one football without a well-designed training schedule will not end well.
For first time, there is also the option to hand the responsibility of training over to your assistant manager, while additions of the controversial VAR and the long-awaited Bundesliga licence give the game that vital extra realism.
Sports Interactive have taken the game to another level by adding more depth than ever before and making it more realistic. This game will make casual fans and hardcore fans very happy. Sports Interactive have nailed it this year and created their most complete version of Football Manager.